Read Time:
2 Minute, 14 Second
The Point's publisher, Jacquelene Pearson, will be guest speaker at the June meeting of the Central Coast Activist Collective and the topic will be 'where to next with local government democracy on the Central Coast?'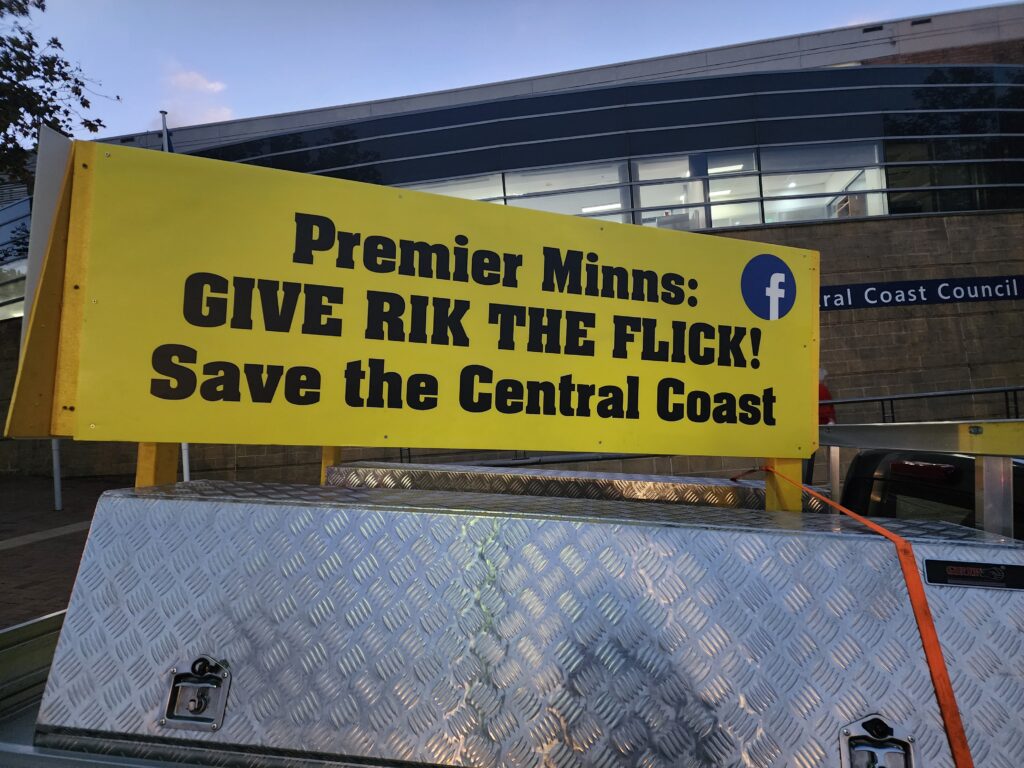 By the time the next NSW-wide local government election rolls around in September 2024, the Central Coast local government area will have been under administration for over five of the past eight years.
We were under administration for an initial period of 16 months following the replacement of the former Gosford City and Wyong Shire Councils with the Central Coast Council (May 2016 to September 2017).
Democratically elected councillors were in place between September 2017 but they were suspended in October 2020. That's when the current period of administration started and we have been informed by the recently-elected Labor Premier Chris Minns that we will not get an election until September 2024.
There's also going to be a referendum at the same time as the next election to give the community an opportunity to vote on whether or not to reduce the number of elected councillors from 15 to 9.
If we retain 15 councillors we will have one elected local government representative per 23,333 residents. That's one of the lowest rates per capita of local government representation in NSW and probably Australia. Why would we want to reduce that?
Meanwhile, while we wait for September 2024 to roll around, the current administrator and staff at Central Coast Council are running free. Here are some of the issues Ms Pearson will examine in her presentation to the Central Coast Activist Collective:
Council continues to sell community assets even though they have already sold over $60 million worth of public land which they said was the amount required by their commercial bankers
Council continues to swim in debt and it is taking on more debt to do a major upgrade of some water infrastructure.
Our rates and charges have gone up exponentially and services have remained reduced
The Administrator, as stand-in for an elected council of 15 has made substantial delegations of authority to the CEO that take matters of public importance, such as spending millions on master planning an airport, restructuring or even privatising Central Coast's $4 billion water business and the future of the Gosford waterfront, to name but a few.
The council's approach to public consultation is leaving the community in the dark about major issues of public importance.
Jacquelene will have more to say on the day. To express interest in attending the meeting, you can email her for more information.