Read Time:
9 Minute, 20 Second
Every year since 1991 women around the world have used the 16 days from November 25 to December 10 to call for an end to violence against women and girls and it's only one of a multitude of campaigns dedicated to ending that violence.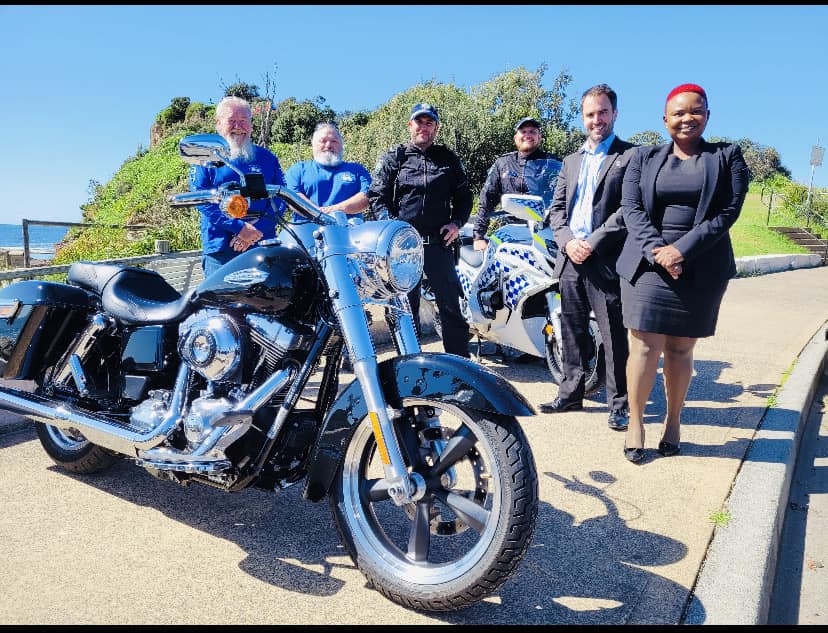 By Jacquelene Pearson
It's called the 16 Days of Activism against gender-based violence or violence against women and girls (VAWAG), an annual international campaign that starts on November 25, the International Day for the Elimination of Violence Against Women and ends on Human Rights Day on December 10.
It's marked in towns and cities around the world with gatherings, candlelight vigils, conferences and direct action.
According to the UN, "Violence against women is a grave violation of human rights. It comes in many forms and its impacts are deep. Women of all ages, race, culture, and socio-economic situations experience domestic or intimate partner violence, sexual harassment and assault, female genital mutilation, trafficking, sexual violence in conflict and gender-related killings.
"It is estimated that 35 per cent of women worldwide have experienced either physical and/or sexual violence at some point in their life.
"These forms of violence result in immediate and long-term physical, sexual and mental health consequences, while also preventing women from fully participating in society. Violence not only has negative consequences for women but also families, communities and countries at large."
The numbers
Here are some statistics that demonstrate the undeniable extent of this problem:
This global movement, the 16 Days of Activism, was started at the inaugural Women's Global Leadership Institute in 1991. It is coordinated each year by the Centre for Women's Global Leadership and used as an organising strategy around the world to call for the prevention and elimination of violence against women and girls.
This year The Point ESG News Site will be participating in the 16 Days of Activism as media partner for the Central Coast Domestic Violence Committee Inc Connexions Conference. Our team will also be wearing orange and participating in a march and rally in our local area.
The 16 Days of Activism are a great way to make violence against women and girls the centrepiece of the conversations we have with family, friends and colleagues with the aim of ending this violence.
However, there are other campaigns that also aim to tackle this global issue.
UNiTEd we stand
Launched in 2008, the United Nations Secretary-General's UNiTE by 2030 to End Violence against Women campaign (UNiTE campaign) is a multi-year effort aimed at preventing and eliminating violence against women and girls around the world.
UNiTE calls on governments, civil society, women's organisations, young people, the private sector, the media, and the entire UN system to join forces in addressing the global pandemic of violence against women and girls.
The campaign builds on existing international legal and policy frameworks.
During its first phase over five million people signed on to a global petition to make ending violence against women a top priority worldwide.
Say NO–UNiTE has transitioned into a network for social mobilisation that continues to showcase advocacy, news, and actions on ending violence against women and girls by people from all walks of life.
Orange Day
The UNiTE campaign has proclaimed the 25th of each month as "Orange Day". As a bright and optimistic colour, orange is intended to represent a future free from violence against women and girls.
Orange Day calls upon activists, governments, and UN partners to mobilise people and highlight issues relevant to preventing and ending violence against women and girls, not only once a year, on 25 November (the International Day for the Elimination of Violence against Women), but every month.
On the 25th day of every month, Say NO–UNiTE calls on people everywhere to wear the colour orange and take action to end violence against women and girls in every community, at home, in public spaces, in schools and workplaces, during conflict and in times of peace.
Me Too momentum
The #MeToo movement, founded by activist Tarana Burke in 2006, exploded and sparked a moment of urgency in preventing and responding to violence against women and girls.
"Since then, unprecedented awareness and momentum have been created thanks to the relentless work of grassroots activists, women's human rights defenders and survivor advocates worldwide to prevent and eliminate VAWG," according to the UN.
Other movements around the world such as #NiUnaMenos, #BalanceTonPorc, #TimesUp have also catalysed change and placed violence against women and girls higher on the political agenda than ever before with progress in strengthening laws and policies, essential services and prevention strategies, according to the UN.
The Generation Equality Forum (GEF) Action Coalitions have set out a pathway to achieve concrete change for women and girls worldwide and have mobilized 1149 commitments by 453 commitment makers to the Action Coalition on Gender Based Violence.
Spotlight and other funding
The Spotlight Initiative has invested $146 million to civil society organizations and enabled 1,111 local and grassroots women's rights organisations to have greater influence to work on eliminating VAWAG. This was made possible by a $500 million Euros investment by the European Union.
The UN Trust Fund to End Violence against Women has provided $US198 million to 609 civil society-led initiatives in 140 countries and territories.
Still one death every 11 minutes
Despite all the initiatives and campaigns mentioned in this article, VAWAG remains the most widespread and pervasive human rights violation worldwide affecting more than an estimated 1 in 3 women.
That statistic has remained "largely unchanged" over the last decade.
The most recent global estimates showed that, on average, a woman or girl is killed by someone in her own family every 11 minutes.
The COVID-19 pandemic has intensified VAWG and has also exposed and exacerbated inequalities, reversing decades of progress on women's labour force participation, raised the number of women living in extreme poverty and increased the burden of unpaid care and domestic work – all of which, according to the UN, are risk factors and drivers of VAWAG.
Backlash
At the same time, there has been a rise in anti-women's rights movements including anti-feminist groups and a rise in attacks against women human rights defenders and activists.
Many countries are pushing back on women's rights. For example, the Istanbul Convention or the Council of Europe Convention on Preventing and Combating Violence Against Women and Domestic Violence had been signed by 45 nations between 2011 and 2019. However, in recent years countries have been withdrawing or finding excuses not to ratify the treaty including Turkey, Bulgaria, Hungary, Moldova, Slovakia and Poland.
Others have taken a very long time to bring it into law, including the UK which has only just ratified the treaty this year.
"According to the Special Rapporteur on Human Rights Defenders, women defenders have been facing increased repression, violence and impunity, despite formal state commitments to respect, protect and fulfil their legal human rights obligations without discrimination," the UN reports.
"Data from Front Line Defenders demonstrates that the killings of women human rights defenders is on the rise and women defenders are routinely targeted with harassment, hate speech, discrimination, dissemination of personal or intimate information, defamation and other forms of online violence to silence and punish their public participation in social media."
Women's rights organizations and autonomous feminist movements remain severely underfunded. Studies show that only 1% of gender-focused aid from governments goes to autonomous women's organizations.
You're invited
Peak bodies around the world are working to increase funding to women's and feminists' networks by at least 50 per cent to give them the strength they need to tackle VAWAG.
Meanwhile during the 16 Days of Activism and on the 25th day of every month, you, your friends and workmates, your local gym, sports club etc can be activists in preventing VAWAG through taking a stand publicly, wearing the colour orange, engaging in activities and events to raise awareness of VAWAG in your community, joining women's rights movements and activists.
Women and men, if they have not been affected directly by gender-based violence, know someone who has. That means we all have a role to play in calling for greater support, increase long-term, sustainable and flexible funding from state and federal government and from the private sector, foundations, and other donors.
Another way to help is to encourage women and girls to participate in political, policy making and decision-making from the local to the global level.
As the UN says, "everyone in society has an important role to play in ending violence against women and girls and we all must work together across sectors to address the various aspects of violence against women and girls".
"It is time to create platforms to elevate voices of the next generation feminists who are shaping their future now."
This year the Official UN Commemoration of the International Day for the Elimination of VAW will be held on 23 November 2022.
The 29th of November, International Women Human Rights Defenders Day, celebrates the contributions and role of women rights activists and defenders. It's also a day to call for greater protection and accountability of states to protect women human rights defenders from violence, harassment etc.
WHAT YOU CAN DO
Find out what's happening in your local community for the 16 Days of Activism – google 16 Days of Activism and your local area to find out what's on.
For example, in our neck of the woods on the Central Coast of NSW, The Central Coast Domestic Violence Committee Inc starts its 16 days of Activism by hosting a Connexions Conference at the University of Newcastle's Ourimbah Campus. On 3 December it will be supporting the Bikers Hand inaugural ride to end domestic and family violence. Then on 7 December, there will be a March through the Coast's regional capital, Gosford.
If you can't find an event to take part in locally, consider organizing your own, even if it is as simple as sharing a facebook tile from an organization like 1800Respect. Every little bit helps.
If you want to go global: Follow @SayNO_UNiTE on Twitter or like https://www.facebook.com/SayNO.UNiTE on Facebook.