Read Time:
3 Minute, 24 Second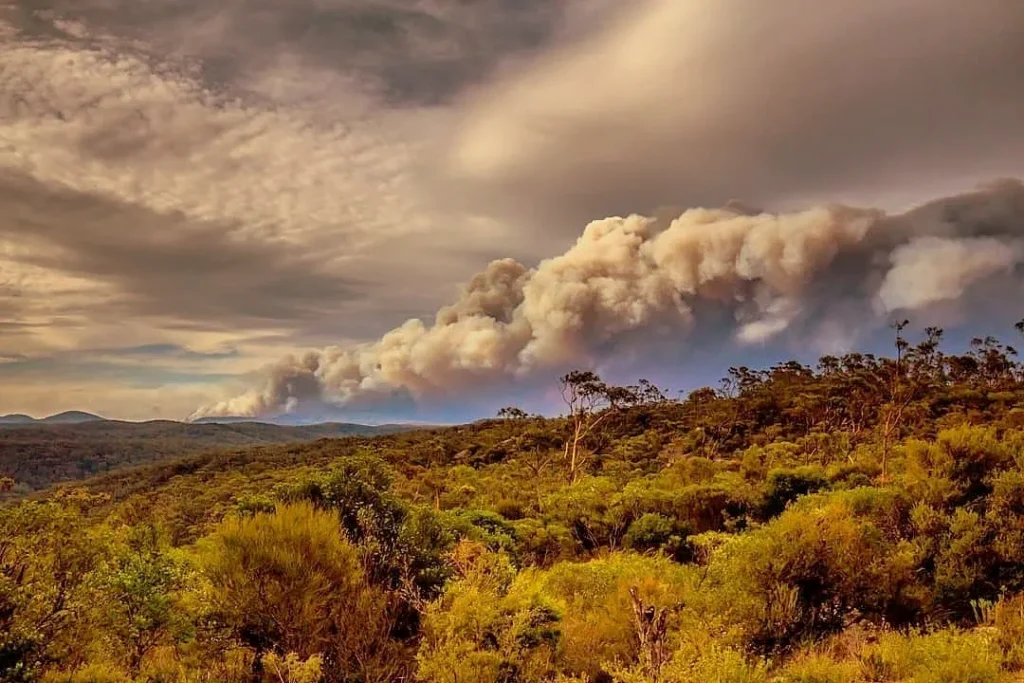 The northern hemisphere is in the midst of a summer marked by devastating wildfires, floods, storms and, of course, the ongoing pandemic – none of which are good signs that the IPCC latest report on climate change, due for release on August 9, would hold anything but grim news.
The IPCC is now in its sixth assessment cycle, in which the IPCC is producing the Sixth Assessment Report (AR6) with contributions by its three Working Groups and a Synthesis Report, three Special Reports, and a refinement to its latest Methodology Report. The Synthesis Report will be the last of the AR6 products, currently due for release in 2022. More information on the Sixth Assessment cycle is available here. More information on the Sixth Assessment Report is available here.
The Working Group I contribution will be considered during the 14th Session of Working Group I and 54th Session of the IPCC scheduled for 26 July to 6 August 2021. The report was to be released, subject to approval and acceptance by the Panel, on 9 August.
What is it?
The Intergovernmental Panel on Climate Change (IPCC) is the UN body for assessing the science related to climate change. It was established by the United Nations Environment Programme (UN Environment) and the World Meteorological Organization (WMO) in 1988 to provide policymakers with regular scientific assessments concerning climate change, its implications and potential future risks, as well as to put forward adaptation and mitigation strategies. It has 195 member states.
IPCC assessments provide governments, at all levels, with scientific information that they can use to develop climate policies. IPCC assessments are a key input into the international negotiations to tackle climate change. IPCC reports are drafted and reviewed in several stages, thus guaranteeing objectivity and transparency.
The IPCC assesses the thousands of scientific papers published each year to tell policymakers what we know and don't know about the risks related to climate change. The IPCC identifies where there is agreement in the scientific community, where there are differences of opinion, and where further research is needed. It does not conduct its own research.
The role of the Intergovernmental Panel on Climate Change (IPCC) is to assess on a comprehensive, objective, open and transparent basis the scientific, technical and socio-economic information relevant to the understanding of climate change, its impacts and future risks, and options for adaptation and mitigation. Hundreds of leading experts in the different areas covered by IPCC reports volunteer their time and expertise as Coordinating Lead Authors and Lead Authors to produce these assessments. Many hundreds more are involved in drafting specific contributions as Contributing Authors and commenting on chapters as Expert Reviewers . Following a call to governments and IPCC observer organisations for nominations and the submission of detailed CVs, authors are selected on the basis of their expertise. The composition of author teams aims to reflect a range of scientific, technical and socio-economic views and backgrounds. A comprehensive assessment requires author teams to include a mix of authors from different regions and from developed and developing countries to ensure that reports are not biased towards the perspective of any one country or group of countries and that questions of importance to particular regions are not overlooked. The IPCC also seeks a balance of men and women, as well as between those experienced with working on IPCC reports and those new to the process, including younger scientists. Author teams may also include experts from industry and from non-profit organizations who bring a valuable perspective to the assessment. Chapter teams comprise Coordinating Lead Authors, Lead Authors and Review Editors2 . The Bureau of the relevant IPCC Working Group or Task Force selects scientists for these roles from nominations of experts from their respective countries by IPCC member governments and observer organizations or from other experts known through their publications and work. Experts who are nominated by governments and observer organizations but not selected are encouraged to contribute to the report as Expert Reviewers.
Stay tuned for the outcomes of the latest session