Read Time:
2 Minute, 38 Second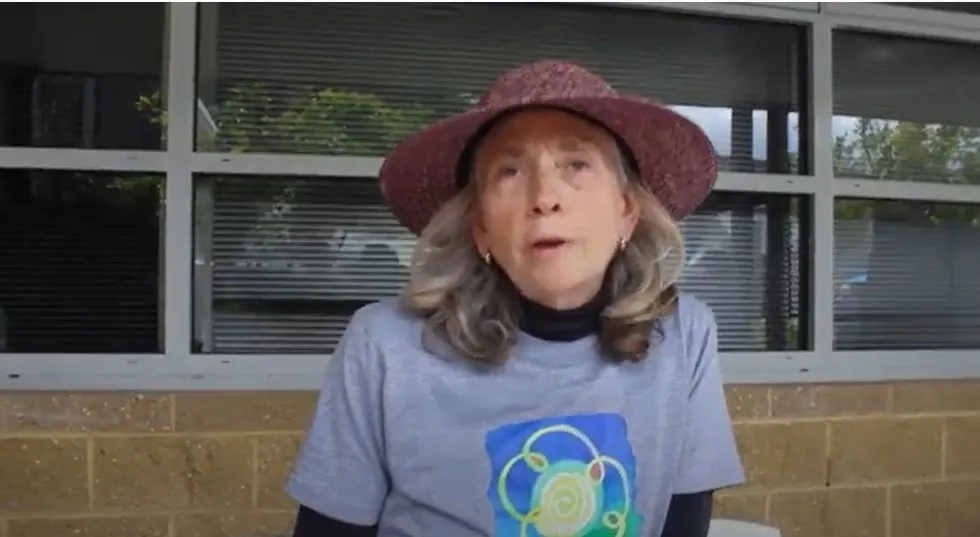 By Jackie Pearson and Harry Mulholland
'Love trees, Love COSS' was an event that brought together a variety of community and environmental groups at the Ourimbah Campus of the University of Newcastle recently.
Groups who exhibited included everyone from the Lisarow-Ourimbah CWA through to The Central Coast Greens and the Labor Environment Action Network.
The event was co-hosted by the University of Newcastle and the Central Coast Community Environment Network (CEN).
The Point ESG News Site's journalist Harry Mulholland conversed with some of the attendees and exhibitors to find out how they felt about the day, what they considered to be the biggest environmental problems facing the world today and what the solutions would be.
Marilyn Gavin, president of the Lisarow-Ourimbah CWA told The Point she considered the biggest environmental problem facing the world today was selfishness – we just don't want to give up our very comfortable lifestyles.
The solution? Mrs Gavin believes its education.
Graham 'Johnno' Johnson from Clean4Shore agreed education is a big part of caring for the environment. He takes students from 28 schools, along with community and disability groups out on his big green barge and the amounts of rubbish they pick up are truly amazing, particularly since the Hawkesbury floods.
It's linking up and networking with fellow organisations. We all have the same goal. We are looking to improve the environment… we have one common goal…making the planet better.
Rafaele Joudry from Narara Ecovillage said their presence at the Love Trees event was to let other people know about the events they hold at the village and their new program, called Environment Action Mentors.
Lisa Riley from the Kariong Eco Garden was there to talk about caring for the earth and recycling.
"I just love nature from the soil up. I love composting and worm farming. The underground stuff is as exciting to me as the above ground stuff," she said.
"Climate" was her nomination for the biggest environmental problem facing the world and the solution is "top level change" from all governments.
See Harry Mulholland's interviews here: https://www.youtube.com/watch?v=FOTFGaYSihQ&t=24s
WHAT YOU CAN DO
If you missed the Love Trees, Love COSS community day, why not find out a bit more about some of the groups who were there:
Central Coast Community Environment Network
Central Coast Wildlife ARC https://www.facebook.com/wildlifearc/
ACF Central Coast https://www.facebook.com/EnvironmentalProtector
Clean4Shore https://www.facebook.com/Clean4shoremacs
Ourimbah Region Residents Association (ORRA) https://www.facebook.com/profile.php?id=100071649858329
Dyarubbin Peat Island Association (DPIA) https://www.facebook.com/peatislandhawkesburyriver
The Wild Pollinator https://www.facebook.com/thewildpollinator
Central Coast Wombat Welfare [email protected]
The Crud Muffins https://www.facebook.com/thecrudmuffins
Residents for Responsible Ettalong Development https://www.facebook.com/residents.for.responsible.ettalong.development/
Hunter Community Environment Centre www.hcec.org.au
Lisarow-Ourimbah CWA https://cwanorthumberland.org.au/branches/lisarow-ourimbah/
Narara Eco Village www.nararaecovillage.com
Central Coast Marine Discovery Centre www.ccmdc.org.au
Central Coast Friends of Democracy ccfriendsofdemocracy.com
Kariong Eco Garden www.kariongecogarden.org.au