Read Time:
8 Minute, 48 Second
Experts agree that having good mental health means we are better able to connect, function, cope and thrive. A grass roots organisation located on the New South Wales Central Coast, the Iris Foundation, aligns its ethos of resilience, hope and connections to this idea.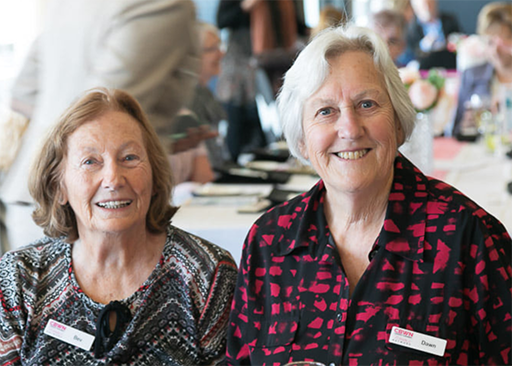 By Tracey Hawkins
Even before the Coronavirus (Covid 19) Pandemic descended upon us, The World Health Organisation identified mental health as an area of increasing concern. In their 2022 World Mental Health Report, rates of conditions such as depression and anxiety were reported as increasing by 25 per cent in the first year of the Pandemic, adding to the almost one billion people who were already living with a mental condition across the world.
Closer to home, findings from The Australian Bureau of Statistics, National Mental Health, and Wellbeing Survey (2017-2018) showed that one in seven Australian children experience mental distress and half of all serious mental illness in adulthood began before the age of 14.
The Iris Foundation delivers early intervention education programs, workshops and coaching with a focus of preventing poor mental health and suicide. The Foundation also works to create partnerships to build and enhance community connectedness and wellbeing.
From adversity
Following the suicide of her granddaughter, Central Coast resident Beverley Baldwin felt that she needed to help those who were going through the same pain of losing someone from suicide and wanted to find ways to prevent it occurring to other people.
She and her friend Dawn Hooper fundraised $100,000 to start The Iris Foundation in 2006. At the time of the Foundation's creation, the Central Coast had one of the highest rates of suicide in Australia.
The pair approached Central Coast Community Chest to be a Trustee so that the money raised could be used to fund gaps in suicide prevention and early intervention, predominantly for young people, while acknowledging the need for such programs for adults.
When the Community Chest closed its doors, Beverley and Dawn approached Sue Liptrott (who had been the Community Chest's Business Development Manager) to form a company as a Trustee for the Foundation. Sue has continued with the Iris Foundation and is now the Executive Officer.
To scale up their delivery of services and support, the Iris Foundation become a public benevolent institution in 2016. This allowed them to start to fill the gaps they could see within the mental health space.
Cool connections
It also furthered their commitment to early intervention and suicide prevention to be translated into action. After schools approached the Iris Foundation for an early intervention course for children in the last years of primary school, a well-being program, Cool Connections, was created.
Emphasising creative expression, Cool Connections works with students in Years 5 and 6 who are experiencing social exclusion, low self-esteem and/or signs of symptoms of anxiety.
Ten students participate in the eight-week program in 90-minute sessions which allows the students to better understand their own strengths, abilities, and skills.
"Students come away from the program with improved self-confidence, problem solving skills, goals, and ideas for the future and with better ways to manage their social and learning challenges. They also have an increased sense of belonging within the school community. Students completing the program have also shown a smoother transition to high school," said Sue Liptrott.
Sue said that the art-based program looks for students who do not have a strong voice and who are showing signs of disconnection.
"We give these students a safe space to have a conversation and open up about their anxiety, low self-esteem or feelings of isolation.
"When students talk about their feelings and experiences, they realise that other people are going through the same situation or have the same feelings. This disclosure leads to bonding and at the end of the eight weeks, we have ten kids who have each other's back," She added.
"We have a support teacher in the classroom as the program is running, and the feedback we have received from them is incredibly positive as they can feel the connection with the students," said Sue.
The Cool Connections in School program has recently been granted accreditation against Suicide Prevention Australia Standards v1.
Expansion
Following the success of Cool Connections, high schools approached the Foundation to offer programs for older students, focusing on those in the 11 to 14 age group. In response, the Foundation created Y Connections.
This course aims to give students the skills to recognise their own strengths, values, and positive traits, to establish their own personal values and identity. The program also works with students to identify support networks and to find ways to relax in creative activities such as drawing, journaling and/or meditation.
The Iris Foundation also runs resilience workshops, which sees up to twenty students come together to focus on personal identity, skills, strengths, values, coping strategies, problem solving and gratitude. The Foundation's reputation and experience led to Central Coast Council asking them to deliver a program for students affected by the 2019 Gospers Mountain bushfire.
Over the past five years, the Foundation has delivered more than $300,000 of resilience-based programs locally. Sue Liptrott said the indirect benefits of these initiatives included improved relationships with parents, caregivers, siblings, teachers, and the community.
To deliver their programs and projects, the Iris Foundation has a team of qualified staff who work in groups or one on one. All programs are evaluated at their conclusion, with ongoing refinements made based on feedback from schools and facilitators.
Teachers consistently report strong improvements in students' self-esteem, confidence, and classroom behaviour.
Breaking new ground
The World Health Organisation recognises the current increases in inflation, the Pandemic and natural disasters as global threats to positive mental health for all age groups.
To make a real difference, the Iris Foundation has trained staff to deliver the ground-breaking accredited Resilience First Aid course. This certified course is a preventative mental health approach, which addresses mental health proactively, instead of reactively, by strengthening the ability to 'bounce back' and aid recovery from adverse life experiences.
Three Iris Foundation staff are now Resilience First Aid instructors and have delivered remote care to flood-affected residents of the Northern Rivers.
"Resilience First Aid is a game changer. The course reframes some old understandings of resilience and sheds light on modern resilience concepts based on current research and neuroscience', said Sue. "This is so timely and needed as we navigate our way through the ever-changing landscape of our world."
Since its inception 16 years ago, the Foundation has become a multi-faceted organisation developing new offerings for Central Coast residents.
Support for women
Projects such as the Community and Business Women's Network (CBWN) and the Because We Care Boutique are aligned with their core pillars of resilience, hope and connections.
Under the leadership of Sharyn Becker, CBWN holds events and professional development activities which bring women on the Central Coast together to network, find friends, learn, share ideas, and support local business. The group recently inducted its 500th member.
In July, the Foundation took over the running of the Because We Care Boutique in The Berkeley Centre in Glenning Valley. The boutique is a referral only service for women who have faced significant challenges in their lives.
Run by CWBN's Sharyn Becker the boutique is a safe and supportive space where women are given individual attention to find professional attire and presentation tips for job interviews and other important meetings.
The boutique also holds monthly personal and professional workshops. It operates through volunteers and any one can donate business clothes to the quarterly clothing donation drive.
Tree of dreams
To recognise World Suicide Prevention Day, Tree of Dreams has become an annual event for the Foundation.
In 2019, it hosted the inaugural River of Reflections event which saw one hundred people gather on the banks of Wyong River to write messages of hope, support, and remembrance on lighted lanterns, which were released to float down the river.
The group took the opportunity to reflect and hear from speakers with a lived experience of suicide.
As well as these projects, the Iris Foundation supports grass roots initiatives such as the Debbie Gaunt Foundation, Men Care Too, Hope Family Cottage and UrVoice Australia.
Looking back on the past sixteen years of the Foundation's operation, Sue says there are numerous achievements – all with equal yet unique merit.
"Cool Connections has just been accredited by Suicide Prevention Australia. It is great to see an early prevention program being recognised this way."
Sue also credits the hard work, passion and agility of staff as a highlight. "In 2016 we were delivering one Cool Connections program per term. After the first year of the Pandemic, we were delivering thirteen programs and workshops per term."
"We have stepped up to five times more in delivery than before the Pandemic with the same number of staff. We have also achieved our goals while working with resources that have not always been up to date."
Sue added, "We responded and adapted quickly to the needs of our community following the bushfires. Being a grassroots charity, we are very flexible and adaptable, and we move quickly.
"If we see there is an initiative that we can support, that we know can make a massive difference, then we can quickly support it," she added.
WHAT YOU CAN DO
Being a small grass roots charity comes with challenges in funding. Currently the Foundation receives funding through grants, corporate sponsorship, and donations – its fundraising events have, until recently, been on hold due to the Pandemic.
If you would like to donate, please visit the donation section of the website – https://irisfoundation.org.au/Donate.
If you are struggling and have suicidal thoughts, please know you are not alone and help is available. Please contact any one of the following organisations:
Lifeline Australia – 13 11 14
This service is available 24 hours a day, 7 days a week. You can also chat online with the Lifeline support service, available 24/7.
Suicide Crisis Text Line – 0477 13 11 14
For those who feel more comfortable with texting rather than talking to someone. Confidential one-to-one text with a trained Lifeline Crisis Supporter
Beyond Blue – 1300 224 636
This service is available 24 hours a day, 7 days a week. You can also chat online with the beyondblue support service every day from 3:00 PM until 12:00 AM (AEDST).