Read Time:
6 Minute, 51 Second
The Elderslee Foundation, with community and collaboration as its core ethos, has supported many social justice groups and projects locally and across Australia and built outstanding community facilities in Tuggerah, NSW.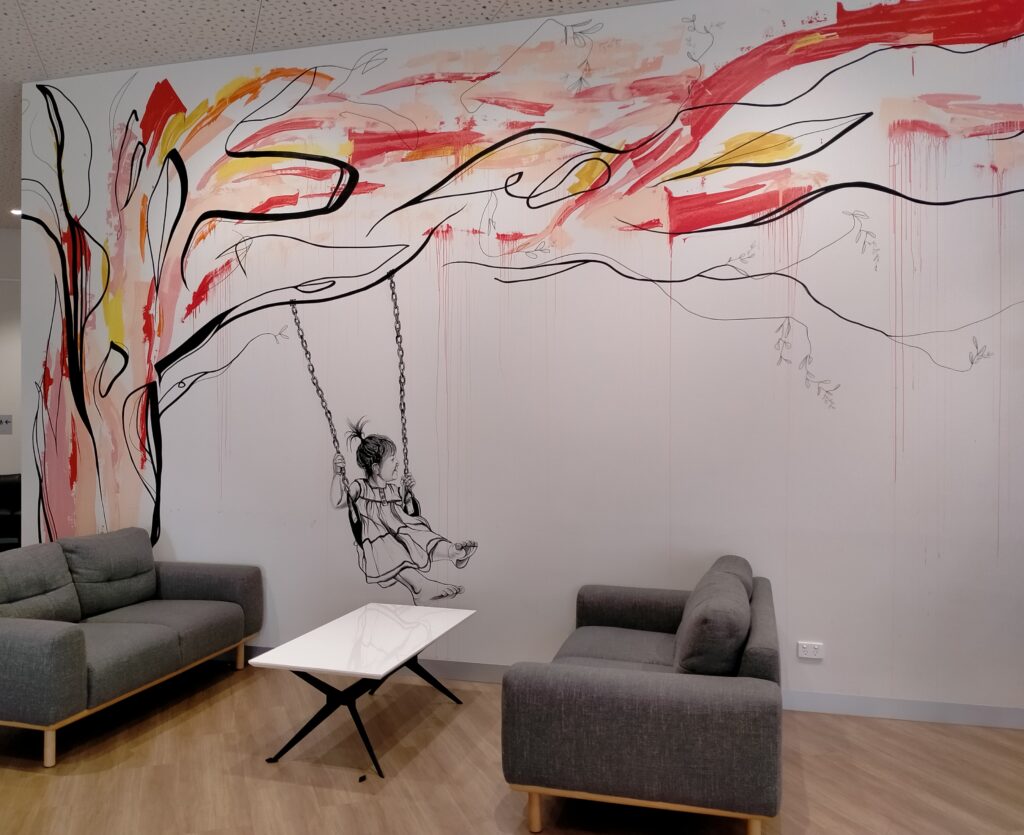 By Tracey Hawkins
The Elderslee Foundation has been quietly assisting the Central Coast community since the early 1970s when it built a retirement community in Bateau Bay.
A vision to build a wellness centre to bring holistic services to the precinct's residents was an extension of the Foundation's idea of aging in place.
However, planning and development challenges made the Foundation rethink their building strategy and in 2015 the Foundation decided to sell their villages to Australian Unity.
The proceeds from the sale enabled the Foundation to fund a diverse range of community-focussed projects, valued at over $5 million.
Collaboration and partnerships were seen as more effective than individual work so the Foundation set about funding projects, both big and small.
One of the programs funded by the Elderslee Foundation was Senior Smiles which provides oral hygiene services to nursing home residents.
The program is run by Dr Janet Wallace at the University of Newcastle. A preventative health care measure, it sees qualified dental hygienists and oral health therapists work in five major aged care facilities across the Central Coast.
Kidney Health Australia's, The Big Red Kidney Bus, was also an initiative funded by the Foundation. The bus travels to different locations in New South Wales and Victoria each year, staying up to six weeks at a time.
This allows people to book short or long holidays in areas near the bus's location, without having to miss dialysis treatments. Equipped with dialysis machines, the bus can administer six sessions on board per day and people can book as many as they require during their holiday.
The Elderslee Foundation is also a major sponsor for Behind the Seen – a Central Coast based group, working Australia-wide to provide support and coping mechanisms for first responders who have post traumatic syndrome. The not-for-profit engages with local and national emergency services communities, lobbies for policy change, as well as implements programs to improve the mental health and well-being of emergency services personnel and their families.
Other funded projects have included assisting the establishment of Orange Sky Laundry on the Central Coast, donations to the Iris Foundation as well as smaller community projects within groups such as Men's Shed.
The Elderslee Foundation believes strongly in capacity building strategies to strengthen not for profits. To put this into practice, the Foundation created the Elderslee Project to provide policy and planning support to community organisations.
The project provides action on social issues, convening a working group to address the issue of older women and homelessness – now formed as Action on Housing Older Women.
With so many projects already funded and countless to be funded, the Foundation decided to refocus its philanthropy.
"Looking at what we had funded, what struck us was that the essence of these projects was social connection" says Ruth Jordan, Elderslee Foundation Secretary and Red Tree Theatre Venue Manager.
In 2018, the Elderslee Foundation purchased a 1,000 square metre warehouse on Tuggerah Straight – to build a home base for the Foundation but also to construct a small theatre and space for community groups.
"We felt a community space, with a particular focus on creative and performing arts, could bring people together. Once we realised that a building was for sale in Tuggerah, we started to think that we could fulfill that initial dream of a well-being centre, but it could have a different focus," said Ruth.
The Foundation commissioned Morson Group architects, and the result was a 144 retractable seat performance space (manufactured locally) called The Red Tree Theatre, a large foyer – suitable for exhibitions and bar, plus [email protected] offering meeting, training, and activity rooms. A commercial kitchen completed the design brief of a multi-function community centre.
In early 2020, Elderslee had hoped to open the doors to the public, but this was postponed by the Covid 19 Pandemic.
A blessing in disguise, the Pandemic gave the administration group time to work through the finer details on managing the space. During the first lockdown the theatre seats were retracted, and OZ Harvest used the space to create and distribute 500 hampers to local people in need.
In wanting to create a multi-purpose facility, access to office space with up-to-date technology and flexibility was key to the design. The conference room holds up to 80 people and acts as an exhibition space. Board, meeting, and training rooms work alongside the hot desks and office facilities.
The rooms are serviced by free high-speed Wi-Fi, white boards, LCD televisions and HDMI connectivity. These spaces have been used by local artists as well as community groups who need somewhere to convene.
Technology projects have been held in the space such as teaching older people how to use their iPads and mobiles. The commercial kitchen has and continues to be used to host activities such as cooking programs for older people and students. Five cooking programs a week use the Foundation's commercial kitchen.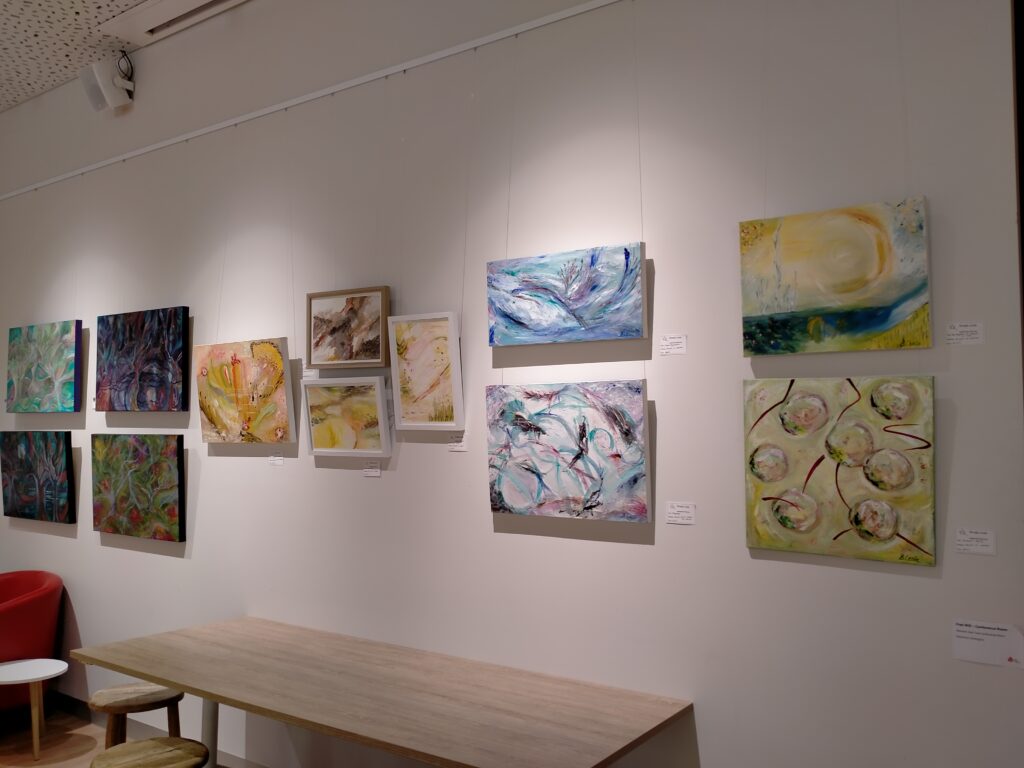 Red Tree Theatre
Named after a children's picture book by Shaun Tan, the Red Tree Theatre holds its own productions and hosts public speaking events, dance classes, local music, theatre, and improv groups as well as private performances.
Visitors to the theatre are met with a beautiful wall mural inspired by Shaun Tan's book and painted by local artist Grant Maloney. Food and beverages are available in the foyer's Monkey Bar (which is open for pre-show drinks and post show debriefs).
Theatre manager Ruth Jordan describes the space as beautiful, intimate, and relaxed. "We want people to feel welcome when they come here. We want them to enjoy the venue, the art on the walls and the buzz of being at the theatre".
Shying away from the traditional theatre design often compared to a 'black box', the theatre has flexible curtain positions, 3D acoustic panels and state of the art audio visual equipment. The bright orange acoustic panels and red seats, with plenty of leg room, ensure a playful, contemporary atmosphere.
Ruth Jordan said that since its inception, the theatre has been interested in becoming theatre producers themselves. "We envisioned using the space to create our own productions and to generate our own income," she said.
The theatre management group were also always eager to provide opportunities for young playwrights to stage their work at the theatre. Teaming up with local youth arts body, Jopuka Productions, the theatre has commissioned a new piece of playwriting for people under 30. They have also hosted many of Jopuka's performances.
With community theatre at its core, The Red Tree Theatre also encourages people to audition for roles, to volunteer to help with productions, whether they are experienced or not.
"We want to do shows that people want to be in and want to come and see", said Ruth. "We would love to have more volunteers – those who can be here during the week to usher, to assist with front of house and so on."
While the main source of funding for the theatre comes from the Elderslie Foundation itself, they have recently received a NSW Government community grant. In the future they hope to offer sponsorship opportunities.
After several false starts due to multiple lockdowns, Ruth is hoping that 2023 will be Red Theatre's first full season. This year's productions include High School Musical (throughout January) plus Shirley Valentine, Educating Rita, American Idiot during February, and March.
The Elderslee Foundation and Red Tree Theatre are located at 2/160-162 Pacific Highway Tuggerah.
To buy tickets to performances: https//eldersliefoundation.org.au/red-tree-theatre or call Joshua on 0421817274 (between 11am and 2pm Thursday and Friday). To volunteer at the Red Tree Theatre please email: [email protected]
To use the facilities at [email protected] please email: [email protected]