Congratulations to the organisers of Woytopia 2022 for turning on the sunshine and creating such an amazing community event dedicated to sustainability.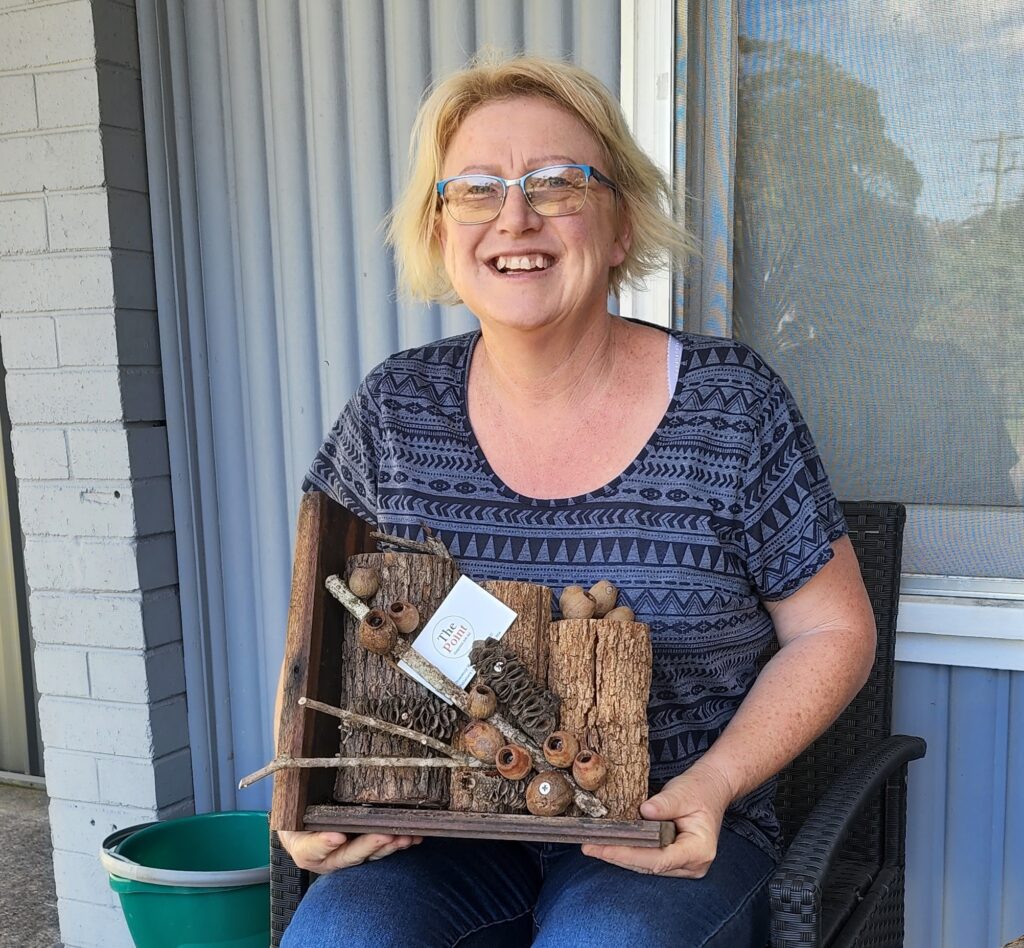 The crowds were amazing, the food delicious, the market stalls eclectic and the whole day was totally enjoyable.
Who was it that said Woy Woy was the world's only above ground cemetery? Thanks Spike. We'll never forget you, but families and people of all ages and stripes turned up to Woytopia 2022 and the thing we all shared was our commitment to nature and living in a sustainable way.
We had so many conversations with people who wanted to know more about ESG and we hope we answered all their questions.
Karen Thompson, who is from Tasmania, but currently house sitting in Woy Woy, was the delighted winner of our magnificent Native Bee Hotel made by the Coast's own The Wild Pollinator, Ben McAndrew.
We here at The Point ESG News Site think the brains behind Woytopia need to take their concept to the world. Every community needs a sustainability festival just like ours.
So proud to be part of it and looking forward to the next one.