Read Time:
9 Minute, 6 Second
Delia Donovan, CEO of DVNSW, describes her team as "just mind-blowingly fantastic" – "there is so much incredible work taking place in this organisation," she says, as she speaks to The Point about the Connexions conference coming up on November 28.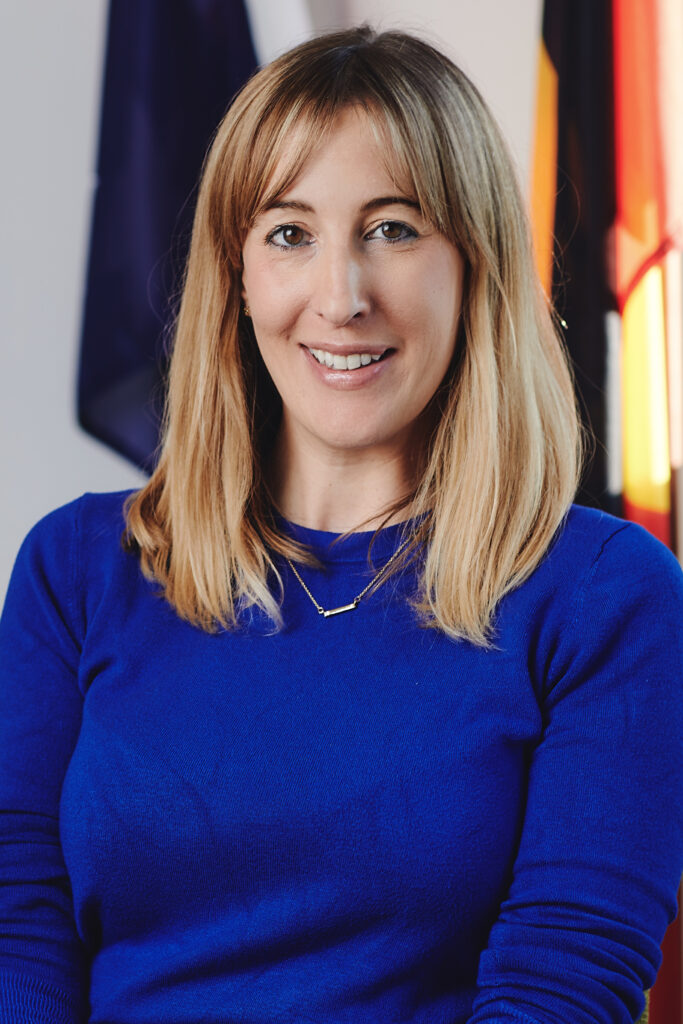 By Jacquelene Pearson
Donovan will be one of the guest speakers at the Central Coast Domestic Violence Committee's Connexion conference at the Ourimbah campus of the University of Newcastle.
"I will speak a little bit about the work of DVNSW, our strategic goals and our platform for the NSW state government election which is happening next March," she says.
"I want to speak about what we can do as a community. There is so much more going on than what we hear about in our echo chamber. We have to start thinking about the prevention work, that is really the issue, and how to get people involved."
Delia Donovan has a deep understanding of how challenging it can be to get people involved.
"I guess my main way is to try and get people to look inwardly and think about being good human beings for starters," she says.
"I try to get them to think about what if it was someone related to them. Think about human beings and their human right to live. Every 10 days someone is murdered, a woman is murdered by their partner. So if I speak for 20 minutes, that is 10 times the police have been called.
"I ask them for self-reflection."
Walking the walk
UK-born Donovan, just back from parental leave, credits her own mother with introducing her to the social work sector.
"I guess my mum is a social worker and she is the inspiration that got me into this space. Social work is my trade and I started working in therapeutic communities for children who had been sexually abused. They were kind of like children's homes but therapeutic communities, where everything was around the values of caring for the children and the standard was very high.
"We wore slippers in the house because there are so many kids who are institutionalized when they are in out-of-home care. We never called them staff; we would say 'which adults are in the house tonight'."
Delia Donovan describes her 10 years working in therapeutic communities as "real burnout work". She'd started doing weekend work when she was 16 but counts the 10 years from age 18; she started her social work degree when she was 24.
"Then I was a social work student in a domestic violence organization and had another amazing experience working in the estate houses [in England].
"My entry into the domestic violence field was working in a refuge and I ended up being offered a job in this organization to set up the children's service. I had identified that there was an awful lot of work happening with the parents but not a lot with the kids. We did work with kids in refuge. We did work with kids in schools and in the community. It wasn't just a refuge; it did a lot of community work and outreach.
"So I set up children's service and children were listened to and their experiences and needs became part of the range of services we offered.
"I became CEO if that organisation so the staff loved saying 'she was our student and now she is our CEO'. That organization was called DASH 'Domestic Abuse Stops Here'.
Donovan explains that her twin sister was living in Australia so she took a one year sabbatical to visit.
"I wondered if I'd go back to DASH but then I got a role with White Ribbon, again that was really interesting work and very much around primary prevention and stopping the violence before it starts and making the men part of the solution. It was a tough, tough climate."
She describes that period as one of the toughest of her career.
"Then from White Ribbon I did a bit of work in out of home care again and worked with organisations to help with change management and crisis management.
"Then got invited to come in as Interim CEO for six months at DVNSW and then, which is amazing, I became the CEO and this has been an absolutely inspiring, it is an honour to be in this job. It is amazing, it is hard but amazing.
Peak body
DVNSW represent 150 services who, according to CEO Delia Donovan, "are really working their backsides off to ultimately save lives.
"It is our job to be leaders in the space and represent those members and organisations with best practice and primary prevention. We do quite a lot of policy advocacy.We support the NSW Government with reform, workforce development elements and make sure the government are across the issues facing victim survivors like housing and homelessness.
"We recently just launched our strategic plan which ultimately sets out that we want to achieve gender equity, reduce domestic and family violence, ensure the community understands what domestic and family violence is and how to respond to it.
"We are about ensuring our sector is quality assured, constantly looking at capacity building and best practice and a big area for us is ensuring there is promotion of specialist domestic and family violence care so that is trauma informed work."
Trauma informed is a term used frequently in relation to domestic and family violence. Donovan defines it as "non-judgmental, person-centred work".
"Some people may think they are responding and supporting someone but they are making decisions for them and not allowing them to make decisions for themselves; real support is about offering specialist services, and specialist services are delivered by people who have been doing the work for a long time, they are community embedded and person-centred so the person is empowered and believed."
Five-year lag
Having worked in the sector in both the UK and Australia, Delia Donovan says there are a lot of similarities.
"I found when I came to Australia there was a little bit more of a lad culture but the statistics are quite similar. I think the prevention work in Australia is more spoken about than in the UK but the UK is far ahead in terms of service response.
"They put laws in place in the UK and five years later we say we should be putting those laws in place.
"They have had a commissioner over there for Domestic and Family Violence for three-four years and we've only just announced ours. They have great initiatives we tend to follow. Having Our Watch in Australia is fantastic, and they are a prevention organization.
"We've got to make sure we implement prevention," Donovan says with emphasis.
DV doesn't discriminate
Delia Donovan is a firm believer that domestic and family violence doesn't discriminate against background, religion, socio-economic status or sexual orientation.
When asked to explore linkages between domestic and family violence and issues such as drug and alcohol abuse, mental health and poverty, Donovan has some very clear and firm beliefs. Drug and alcohol problems do not cause domestic and family violence, she says
"If you are suffering from drug and alcohol issues, sometimes DV is exacerbated. It is a really complex situation for someone to have to live in and it is going to be really hard. Substance abuse and mental health do not cause family violence but they can cause extra layers of complexity for someone.
Family violence is one of the leading causes of homelessness.
"Services are sometimes having to arrange tents as emergency accommodation. Can you even believe that is happening?
"We need more social housing and crisis options but we also need transition housing and all these options so that people can live where they feel safe.
"The housing situation has to be fixed. I know we now have the national plan but we need to see much more social housing built.
"I think government should take the first responsibility on it. It is up to them based on their obligation as politicians."
In terms of dealing with the linkages between DV, mental health, homelessness and drug and alcohol problems, Donovan returns to her need for the sector to have "trauma-informed thinking,
"People need support and every situation is individual and different. I know when I worked at DASH we would have specialists on the phone and have services to focus on their substance abuse. DV doesn't increase because someone is using alcohol."
Long journey
Donovan's own journey in the social work sector has been long and rewarding and she does believe that family and domestic violence can be prevented.
"I think it is a top down, bottom up approach and in every setting we need to be thinking about it. We need to have conversations in schools and workplaces. It is about the community work that needs to be done and I think, often times, it is the community work that is missing.
"If we think DV, we know the stats are unreal, every 10 days a woman is murdered. We have to infiltrate every corner of our society and everyone has to create healthy, respectful environments.
"We need to start having some tough conversations, calling out sexist language, getting as many prevention campaigns as we can out there on the street, educating our doctors and health sector.
Funding
"We are pleased to see the national plan. It is positive, and there is going to be an Aboriginal and Torres Strait Islander separate plan. We need to see the dollar value now. We want to see the funding attached to this plan. We actually need to fund the services to respond.
"Referrals are going to go up and everyone wants to be positive and say we can deal with this in 20 years but this is going to be long term work. It might take generations, and it will because of how we live and because of the stats so we have to get going and invest in it.
"The prevention funding is really important. We have to make sure we have the prevention work going on in schools. We have to do something about unconscious bias on tv and even in hip hop music. We have to keep having the conversations and doing the work."
What you can do
The Point ESG News Site is an official media partner of the 2022 Connexions conference. to find out more or book your ticket, visit the conference web page
If this article has caused you any concern or you feel that you need assistance, please contact:
Link2Home Veterans and Ex-Service