Read Time:
3 Minute, 36 Second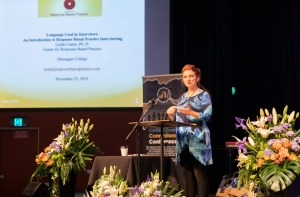 The Point ESG News Site is proud to announce it is an official media partner for the 2022 Connexions Conference, held annually by the Central Coast Domestic Violence Committee Inc.
The Central Coast Domestic Violence Committee Inc (CCDVC) aims to reduce and eliminate domestic and family violence on the Central Coast through education, awareness, advocacy and community engagement.
The CCDVC convenes the monthly DV Interagency meeting which is open to workers, volunteers and students. The content of the meetings is driven by the members, but generally include guest speakers, service updates, discussion on emerging themes & issues, and updates from the various sub-committees.
The not-for-profit association also hosts an annual conference on domestic and family violence.
This year's conference theme is "Think about the links – violence, abuse, neglect" and the CCDVC executive has put together an impressive program of speakers and panels.
Connexions 2022 will be held at the University of Newcastle Central Coast Campus on November 28 from 8:30am to 5:00pm.
Tickets are on sale now with discounts for group bookings and students/volunteers https://www.ccdvc.org.au/connexions-booking/
Guest speakers include the CEO of DVNSW, Delia Donovan, investigative journalist and author Jess Hill, Devon Cuimara, Founder and CEO of the Aboriginal Males' Healing Centre, Dr Karen Williams from the Mental Health Hospital for Trauma, Matthew Parsons from Rainbow Health Victoria La Trobe University.
Russell Vickery – IPV lived experience Cabaret Performer will add something special to the day.
The Women's Trauma Recovery Centre will be represented by Sally Stevenson and Patricia Cullen and Paula Smith, an eSafety Women Training Facilitator and Presenter has also joined the program
Shadow Minister for Women, Jodi Harrison will be attending the conference.
Delia Donovan brings with her extensive experience in non-government and social services settings across Australia and the United Kingdom.
She has 21 years' experience in social work and social care settings spending the last 11 years in the domestic and family violence sector.
Delia has led two domestic violence organisations as CEO: The Dash Charity (Domestic Abuse Stops Here) set in the UK and more recently White Ribbon Australia.
Delia was appointed as Chair of Prosper Australia in 2016 and is deeply passionate about their work to support disadvantaged children and families across NSW at home, in school and across the community.
She has been recognized and awarded for her work in both the UK and Australia receiving several awards for her work to innovate and effect change.
Jess Hill is a Walkley-award winning investigative journalist who's been reporting on domestic abuse for several years.
Prior to this, she was a Middle East correspondent, and worked as both a producer and reporter for various programs across the ABC, including AM, PM, The World Today, and Background Briefing.
In 2019, she published her first book, See What You Made Me Do, about the phenomenon of domestic abuse in Australia. It was awarded the 2020 Stella Prize, has been shortlisted for several others, including the Walkley Book Award and the Prime Minister's Literary Awards, and has been adapted into a television series for SBS.
Devon Cuimara is Founder & CEO of Aboriginal Males Healing Centre Strong Spirit Strong Families Strong Culture Inc (AMHC). "My people are the First Nation People of the Southwest of Western Australia (WA). My matrilineal kin groups are Manitjimat (white cockatoo) and Wardongmat (crow). 'Mat 'means 'stock, family, leg'. My Moort (Family) are the Juat, Wadjuk, Pibilman, Njunga – Nyungar mob and Badimaya, Wudjari mob of the Southern Yamatji group," he says.
"I'm the son of a father who is the son of a father (my grandfather). Three generations have used violence. If I didn't stop, my sons would have been the fourth generation.
"In my family, most men use violence. Most Aboriginal men I know are abusive. I have been aggressive. However, I was not born violent. I learned aggression.
"The abuse was normal growing up. Living with abusive behaviour in my family was like a repetitive monologue. I have faced abuse all my life, including racial abuse."
WHAT YOU CAN DO
Tickets can be purchased here and include a networking breakfast, full day of expert speakers, Lunch and afternoon tea, CCDVC branded face mask, delegate conference bag.