Read Time:
6 Minute, 16 Second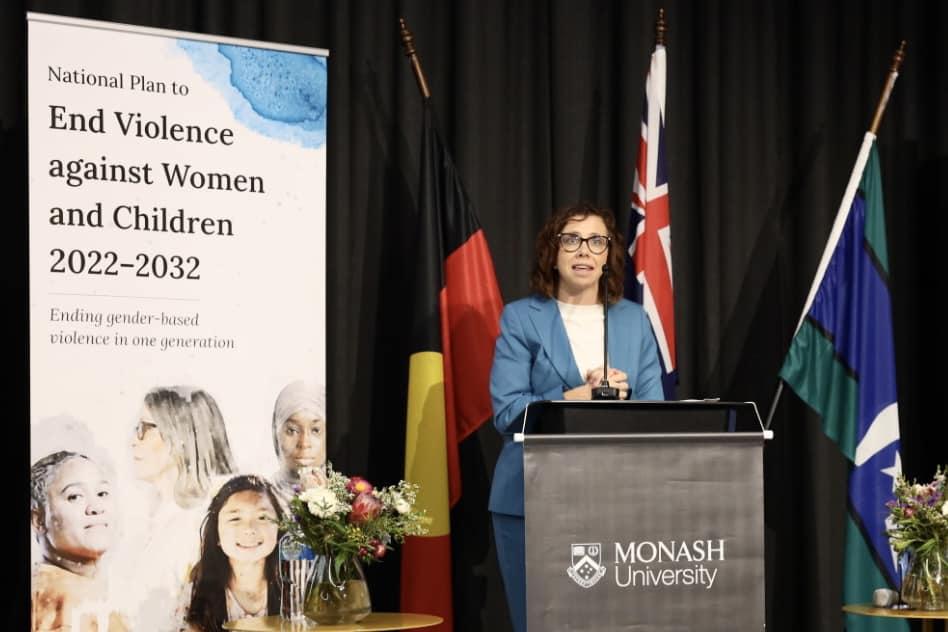 Weekly deep dive…More than 11 million Australian workers will soon have access to 10 days of paid family and domestic violence leave as a result of the passage through the Commonwealth Parliament of the Fair Work Amendment (Paid Family and Domestic Violence Leave) Bill.
According to Minister for Employment and Workplace Relations, Tony Burke, and Minister for Social Services, Amanda Rishworth, "The Albanese Labor Government has delivered on its election promise to legislate this landmark change that will save lives.
"Our Government is committed to providing the leadership and the investment to help end family, domestic and sexual violence," they said.
"No woman should ever have to choose between her safety and her livelihood."
The new workplace entitlement will commence on 1 February 2023 for most employees.
Small businesses will have an extra six months, until 1 August 2023, to adjust to the change.
Minister Burke said the leave will apply to all employees in Australia, including casuals.
"Family and domestic violence leave has to be a universal entitlement," he said. "Women can be victims of domestic violence no matter what job they work, how long they've been in that job, what sort of agreement they're on or how many hours a week they work.
"In fact, women who are experiencing family and domestic violence are more likely to be employed in casual and insecure work. We can't leave them behind. Violence doesn't discriminate – and neither should the law."
Minister Rishworth said that one woman dies every 10 days at the hands of their current or former partner.
"We know First Nations women experience rates of domestic and family violence at higher rates than their non-Indigenous counterparts. This must end," Minister Rishworth said.
"Last week, along with my state and territory counterparts, I released the National Plan to End Violence against Women and Children 2022-2032. We set an ambitious goal to end gender-based violence within a generation.
"This bill is one step towards achieving that goal. No person experiencing violence should have to choose between their job or their safety."
The Federal Budget also committed to $1.7 billion in investments aimed at addressing violence against women and children, including funding for an additional 500 community frontline workers, consent and respectful relationships education in schools, safe and affordable housing for women fleeing violence, and a new Domestic, Family and Sexual Violence Commission.
In parliament
Upon the Bill's return to the House of Representatives from the Senate, Minister Burke made the following remarks.
"This is a workplace entitlement that will save lives, that can make all the difference to workers who are experiencing family and domestic violence and need to get out.
"In the Senate inquiry, the committee received and considered many extremely expert and compelling submissions, but one particular case study stood out for me in the submission from the Australian Services Union, on behalf of Cynthia.
"It read as follows: Going to work was the only time that I felt safe, and it gave me a chance to find help to leave my husband.
"He started sending me threatening texts and emails and would call my office constantly demanding to speak with me and frightening the receptionist if I didn't answer his calls.
"I was constantly tired, sick and often injured. He insisted on coming to our work Christmas party and one of my colleagues made a formal complaint that he had sexually harassed her at the party. I was incredibly embarrassed.
"When I tried to leave him, my husband turned up at work and demanded to see me. He waited for me in the car park at nighttime and attacked me, pulling out most of my hair. My friends at work were terrified.
"My employer said 'enough'. I couldn't cope anymore and had no choice but to leave my job."
"It is the stories like Cynthia's that are the reason for the Fair Work Amendment (Paid Family and Domestic Violence Leave) Bill 2022 being the very first bill I introduced as minister for workplace relations.
"It's clear that this issue is widely and deeply felt in the parliament, and the community expects us to take urgent action.
"We heard many powerful and moving contributions during debate on this bill, including from Senator Nita Green, from Queensland, who spoke about her personal experiences with family and domestic violence as a young child.
"Minister Anne Aly also spoke about her personal experiences, telling the parliament there was a time in her life when she couldn't have even imagined that she would be here in this place passing such a bill.
"I want to thank and commend senators from the Jacqui Lambie Network for their amendments, which will provide greater comfort to members that their sensitive personal information will be handled appropriately and confidently by their employer and that they will not experience adverse consequences as a result of disclosing their circumstances. I want to thank all my colleagues from all sides for some extraordinarily powerful contributions to this bill in the discussion.
"In my second reading speech for the bill I said that as a nation we can and must do better. We need a whole-of-community response, and workplaces have a key role to play as a source of critical support for people experiencing family and domestic violence.
"We do need to continue to consult on what needs to be done to make sure that the entitlement is implemented safely and successfully in workplaces.
"We've agreed that we will review the amendments in 12 months time, which will provide an opportunity to consider if the entitlement is operating effectively.
Small business assistance
"As an immediate measure, we have a small business assistance package, which will provide $3.4 million over four years. The package will deliver a range of holistic supports to help small businesses.
"This is to ensure small business can access the right advice at the right time to provide the best support to their employees experiencing family and domestic violence.
"I want to, once again, thank and pay tribute to the advocates, frontline community sector organisations, workers and their unions who have campaigned so passionately for this reform and to all those who've experienced and are experiencing family and domestic violence.
"You have asked us to take action, and we are.
"This bill will not by itself solve the problem of family and domestic violence, but it does mean no employee in Australia will ever again be forced to make a choice between earning a wage and protecting the safety of themselves and their families.
"I want to acknowledge our incredible frontline workforce who strive every day to support and assist individuals and families impacted by violence. I want to acknowledge those on the floor here and in the other place, my colleagues, who have campaigned for this moment for so many years.
"I acknowledge you and thank you for your commitment and support for those impacted by family and domestic violence.
"I want to acknowledge those in our community who've lost their lives due to family and domestic violence. I recognise those we've lost, those who've survived and those who, at this very moment, still feel trapped. This bill is for you, and now we take the final parliamentary step to make it law."
WHAT YOU CAN DO
If you or someone you know is impacted by sexual assault, domestic or family violence, call 1800RESPECT on 1800 737 732 or visit www.1800RESPECT.org.au.