Read Time:
7 Minute, 28 Second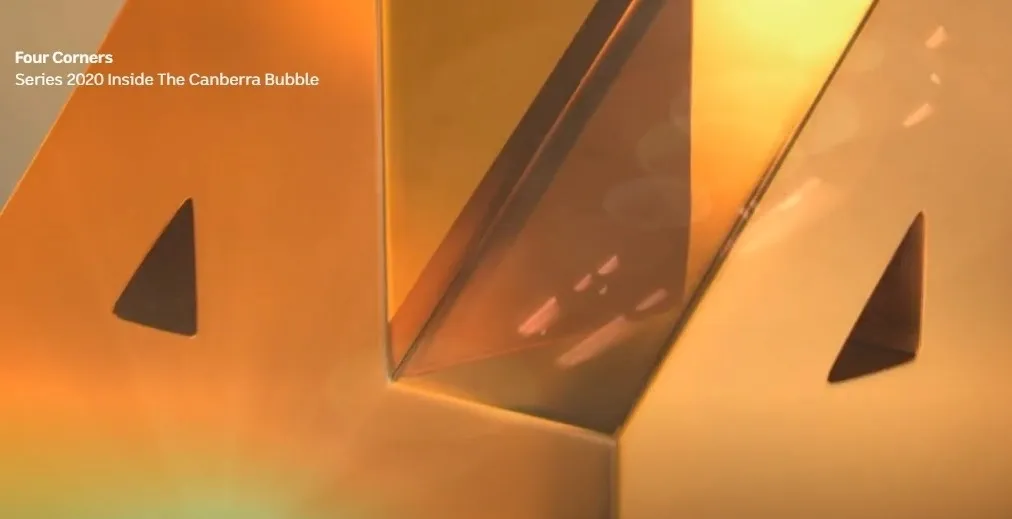 If you didn't catch the last episode of the ABC's Insiders for 2020, it's worth spending an hour on ABC i-view, particularly to review David Spears' interview with Minister for Communications and Arts, Paul Fletcher.
By Jackie Pearson
David Spears had big shoes to fill when he replaced Barry Cassidy as host of the ABC's Sunday morning political news/talk show at the beginning of 2020. His interview with Minister for Communications, Cyber Safety and the Arts, Paul Fletcher, on Sunday, December 13, proved, beyond doubt, that he is up to the job.
Fletcher wrote to the Chair of the ABC, Ita Buttrose, following the recent ABC Four Corners' report, Inside the Canberra Bubble, which exposed Attorney General Christian Porter's behaviour towards a young female staffer. It also exposed that staffer's consequent "ghosting" and fabricated redundancy when she worked for Senator Michaelia Cash, Minister for Employment, Skills, Small and Family Business. Although it focused on the "bonking" angle of life inside the Canberra bubble, it set the foundations for much bigger revelations about how politicians mistreat their staff and how state and federal laws allow that mistreatment.
The Four Corners program was described as Australia's "Me Too" moment and its revelations expected to reverberate for some time, with many political staffers describing the program's contents as the "tip of the iceberg".
Alan Tudge's behaviour was also examined in the 4C piece. Tudge acknowledged the 2017 events covered and apologised for their impact on all involved involved.
Paul Fletcher released the contents of his letter to Ita Buttrose via Twitter, following the Four Corners "tell all" on December 8. Only five days before the Insiders interview, it looked like Fletcher was considering sacking Our Ita from the Chair of Our ABC.
Presumption of guilt?
Quentin Dempster's commentary for the New Daily on December 8 outlined the guts of Fletcher's problems with the ABC. Dempster reported that the ABC board had been given until December 15 to respond to Fletcher's formal letter regarding compliance (or lack thereof) with the ABC Act.
"Under the Australian Broadcasting Corporation Act 1983 the board has a statutory duty to ensure that the gathering and presentation of news and information is accurate and impartial according to the recognised standards of objective journalism," Dempster explained. But, he said, the ABC does not usually answer directly to the Minister.
Fletcher posed 14 questions in his letter to Ita which asked for information about the 4C story breaching Tudge and Porter's privacy, including under its published Code of Practice, treating Porter unfairly by referring to his behaviour at school and university.
Fletcher questioned the accuracy and completeness of statements made to a Senate Committee about the 4C piece by ABC MD, David Anderson. Anderson told the committee all relevant information had been provided to Minister Tudge and AG Porter prior to the story going to air.
The letter to Ita alleged the ABC had failed to ensure fair and honest dealings, accuracy and impartiality by quoting a woman about an incident in a public bar who had denied the allegations. It questioned the board's judgement in deeming the private lives of politicians newsworthy, alleged that it approved irrelevant and politically biased material, approved broadcast of politically aligned commentators, and that it failed to report on the behaviour of MPs from other parties or independents.
According to Dempster, the "gravity" of the Minister's letter to Ita was the question: "Why should an objective observer not conclude that the program demonstrates a failure by the board in its duty under Section 8 of the ABC Act to ensure that the gathering and presentation of news and information by the ABC is accurate and impartial according to the recognised standards of objective journalism."
There's an assumption of "guilt" here, on behalf of the ABC, that Ita and her board should not accept from Minister Fletcher.
Fletcher, in his interview with David Spears appeared to rule out sacking ABC Chair Ita Buttrose but would not commit to making her letter public.
"I certainly have no intention of sacking the chair of the ABC, she does an important job. But lets me clear, the ABC is an organisation that receives this year $1065 million dollars of public money to carry out very important functions and it is entirely appropriate that as Minister with responsibility for the ABC that I should ask the board and the chair questions," the Minister said.
"What I've asked the chair and the board to demonstrate is that they have made those judgements in relation in particular to the ABC Four Corners episode," he said.
Burst that bubble
According to Spears, Buttrose is expected to respond that the ABC board members "absolutely upheld their duties" and to question whether Minister Fletcher has adhered to his role "in respecting the independence of the ABC".
Fletcher did not give a direct answer to the question "Do you see it as your role to defend the editorial independence of the ABC?"
Instead of a simple yes or no, Fletcher said: "I see it as my role in relation to the ABC and the other government business enterprises within my portfolio to oversee their performance and to ask questions about their performance.
"I come from a business background where executives are accountable to a chief executive, a chief executive is accountable to a board, a board is accountable to shareholders and government business enterprises are accountable to the democratically elected parliament and particular ministers have responsibility for particular business enterprises.
"So there has been some suggestions from some journalists that it is inappropriate that I ask these questions. I disagree strongly. It is my job."
Spears' next question left the Minister looking like a very unhappy School Principal about to issue the cane to a brainy senior student who'd crossed the line: "But you must admit though that the appearance here where you've decided on a story that is embarrassing to your political mates to pressure the ABC board as to whether they have upheld their duties, this does look like you are pressuring the board for a political reason."
Fletcher disagreed with the characterisation and went back to his corporate philosophy of shareholder accountability.
"As Minister I have expectations of the performance of the boards and organisations within my portfolio including the ABC and I will ask them questions."
Bigger issues
Inside the Canberra Bubble was an important piece of public interest journalism that spoke volumes about the ongoing behaviour of the contemporary political elite. Unfortunately, Paul Fletcher's reaction to the story reinforces everything that is broken about the Canberra meritocracy.
Ita Buttrose, as a ground-breaking woman in media, needs to push back against this government's political interference. If the ABC Four Corner journalists, producers and researchers who put that story together had more resources, they would have been able to widen and deepen its perspective and perhaps uncover an entrenched culture of staff exploitation.
The government's indignation about the story's political bias are a bit callow. Should Jodi Cantor and Megan Twohey have waited until they had dossiers on every Hollywood movie producer before publishing their ground-breaking work on Harvey Weinstein?
The ABC is under pressure. Its journalists are now expected to work across radio, online and television. Its investigative resources are limited but it continues to do ground breaking work. It is a pity the 4C story did not go further. Let's hope they revisit that very fertile field in the New Year.
The business of government
Fletcher's adherence to government as business was jarring. His statement that government business enterprises report to a democratically elected parliament ignores one vital fact about representative democracy. Ministers, in fact all elected representatives report to the public. They are not corporate gods. They are supposed to be the elected voice of their constituents and, in that respect, they are failing.
If the major parties are bewildered about why they continue to struggle to be trusted by the general public they need to look at that Four Corners story through another lens. As the boomers reach old age and the millennials get the vote, expectations are sure to change. Looking after your mates so you get the best private sector or diplomatic appointment at the end of your time in parliament will not wash for much longer. Nor will treating our public institutions as businesses.
The behaviour of those inside the Canberra bubble was described in the 4C piece as the worst of Australian corporate culture way back in the 1980s. Privatisation, corporatisation and career politicians are also concepts that are losing relevance, like holding on to coal and gas and Ruport Murdoch. All things must pass. ABC journalism will be an important part of that change if it can cope with the bullying and intimidation it has survived in recent years.