Read Time:
4 Minute, 39 Second
The Community Environment Network and Climate Future have both sought firm commitments from NSW election candidates on a range of issues and they want answers before the election.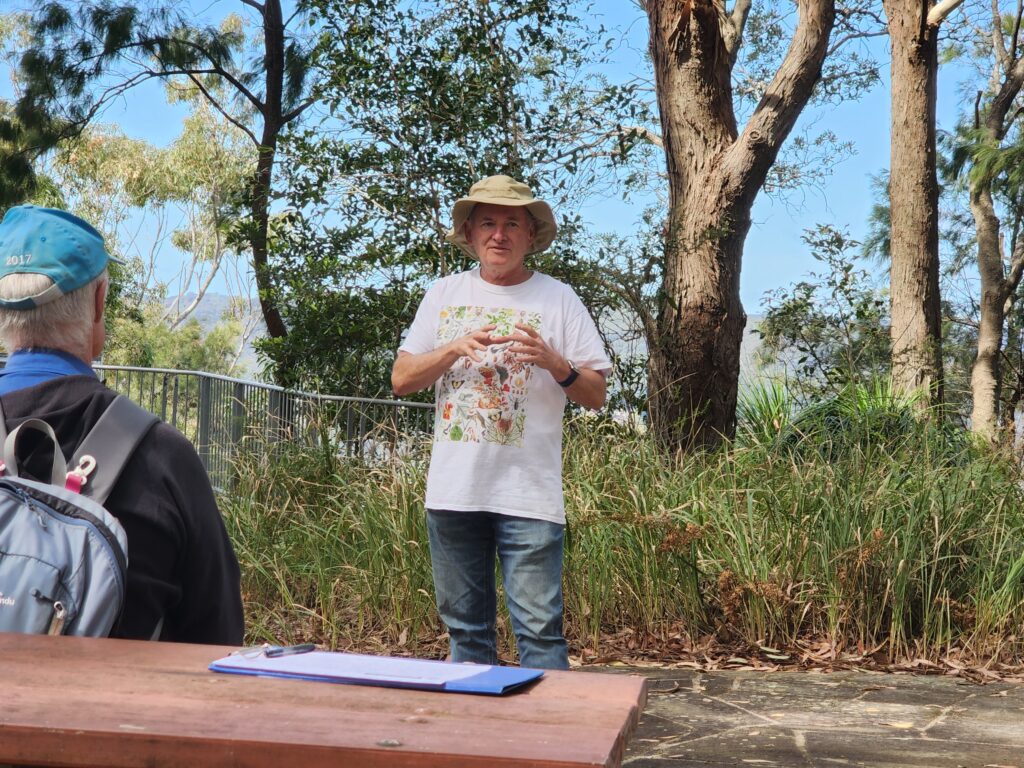 The Community Environment Network will hold two Candidate Forums on 15 and 16 March, covering the electorates of Wyong, The Entrance, Terrigal and Gosford.
All candidates have been invited to take part in the Q&A style forums and CEN Chair, Gary Chestnut, says a majority of candidates have agreed to participate.
What: CEN Candidate Forum 1: Wyong and The Entrance
When: Wednesday, 15 March, 6:30pm to 8:30pm
Where: Lecture Theatre 102, Ourimbah Campus University of Newcastle
How: Registrations for this free event via https://cen.org.au/events/cen-event-list
What: CEN Candidate Forum 2: Gosford and Terrigal
When: Thursday, 16 March, 6:30pm to 8:30pm
Where: Lecture Theatre 102, Ourimbah Campus University of Newcastle
How: Registrations for this free event via https://cen.org.au/events/cen-event-list
"It is our understanding that the CEN Candidate Forums will be the only events of their kind held in the leadup to the NSW State Election," Mr Chestnut said.
"This is an excellent opportunity for community members and community groups to ask questions of candidates and find out what they plan to deliver if elected to state parliament on March 25.
Mr Chestnut said a variety of community groups and individuals have submitted some tricky questions that will be put to the candidates on Wednesday and Thursday night.
Richard Weller from Climate Future will be attending both CEN Candidate Forums with a particular interest in how candidates answer questions related to global warming.
Mr Weller said voters should check the climate credentials of candidates and vote for the ones who will commit to immediate action.
NSW election candidates must commit to large-scale and deep cuts to greenhouse gas
emissions, and to actions to protect people from future extreme events, according to
Climate Future, a Central Coast-based community group dedicated to action on the climate crisis.
Mr Weller, said, "We have written to every candidate asking for a clear commitment that they will work with the government, whoever they are, on faster action. Candidates must adopt the International Panel on Climate Change (IPCC) emissions reduction target pathway P3 which gives us a two in three chance of keeping temperature increases to 1.5 degrees Celsius.
"We are already seeing significant climate impacts – heat waves, drought, bushfire, storm and flood made
worse by climate change. We are likely to see very significant extreme events in the next few years."
"Candidates in the March 25 NSW election are in the position to make changes and must act." Mr Weller said.
According to Climate Future, voters should require every candidate to clearly state the action they will take to cut emissions and to provide protection for people, property and lives from future extreme events.
"In line with the pathway P3, Climate Future is calling for a ban on any new fossil fuel developments or
investments by government and the private sector," Mr Weller said. "This ban must be immediate and include cancellation of existing exploration licences and closure of all fossil fuel exploration zones.
"We need to achieve 75% cuts below 2005 levels by 2030. This includes 100% renewable electricity by 2030, 80% renewable energy for the transport industry by 2030 with 100% by 2033; and 85% replacement of gas use with electricity by 2030. The replacement technology is already available for these economic sectors."
Climate Future is encouraging voters to demand that candidates commit to a fully-funded plan to remove and permanently store carbon from the atmosphere from 2030 at 100 MtCO2/y (Australia's share of atmospheric carbon extraction).
"The IPCC reports are clear that this is required following net zero. Extraction would need to continue for
several decades to ensure the 1.5C target will be achieved. This is necessary because global emissions continue to rise after more than 30 years of warnings."
Urgent measures will also be needed to protect people from extreme events, according to Climate Future.
The group has put together a policy statement that sets out the steps future MPs and MLCs would need to be prepared to take in NSW to deal with the impacts of extremes such as heat wave, drought, bushfire, storm, flood, food and water availability, etc.
"Voters should be demanding that election candidates provide details about how they would prepare local communities for the extreme impacts of climate change. Measures must include education about the dangers, survival planning, evacuation preparation, routes to safety and shelters."
"Our future politicians will need to urgently tackle how to re-design and re-construct the built environment to cope with increased impacts of unexpected extreme events. Escape routes and evacuation facilities, stormwater drainage, roads, sewer systems, communications, shelters, emergency response services, recovery, etc. are just some of the areas that need attention."
"We must elect politicians who will set about changing planning processes to protect future communities from increased climate risk; ban development on vulnerable land; modify legal frameworks and processes; prepare for large refugee flows and large-scale movement of people within Australia."
Mr Weller said the points raised in Climate Future's policy statement are the bare minimum of the
adaptation responses required in the years and decades ahead. He said the NSW poll on March 25 needed to be about global warming "as we must stop living at the expense of our children".