Read Time:
5 Minute, 13 Second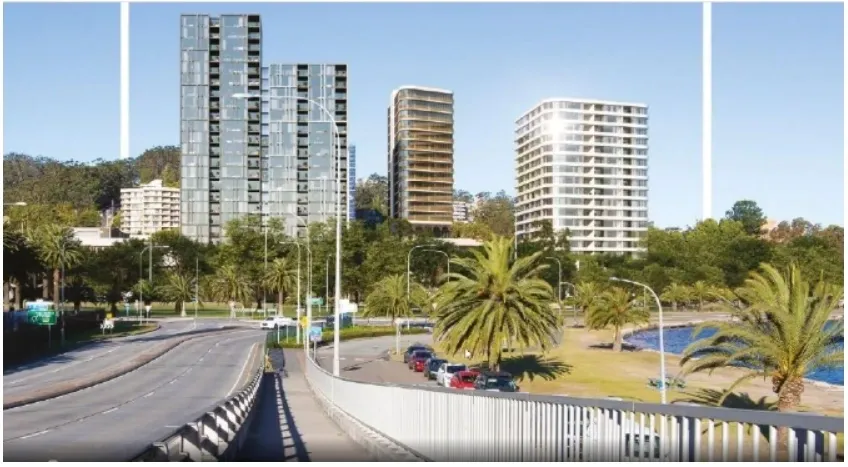 CENTRAL COAST, NSW: A community planning forum to be held on December 11, is intended to give individuals and concerned community groups a chance to steer the planning agenda for their region.
It has been argued that for the past decade NSW communities have been losing control over local planning and development.
As a resident and rate payer on the Central Coast, I firmly believe this to be the case.
Prior to 2011 all major developments in NSW were assessed under Part 3A of the Environmental Planning and Assessment Act (EP&A Act) which meant approval by the state's Planning Minister.
Communities across the state alleged a succession of appalling development decisions were made and that Part 3A gave developers, the Minister and the Government of the day way too much power to determine (or ruin) the character, amenity and environmental sustainability of many communities, opponents argued, with good cause.
The protracted campaign to save the character and environment of Catherine Hill Bay is one of many examples worth googling if you are unfamiliar with Part 3A and where it lead.
Part 3A was repealed in 2011 and replaced with the rules that we're now living under – State Significant Development (SSD) and State Significant Infrastructure (SSI) covered by Part 4.1 and Part 5.1 of the EP&A.
Probably one of the most telling examples of how the current regime has its own substantial limitations would be the Kangy Angy intercity rail maintenance facility.
Whilst under administration following the amalgamation of the former Gosford City and Wyong Shire Councils, the Central Coast Council resolved to sell environmentally-sensitive land to Transport for NSW in Kangy Angy to construct a rail maintenance facility for its new intercity rail maintenance fleet.
The local community was vehemently opposed and campaigned for at least 12 months, firstly to stop the land sale from going ahead and then to save as much of the ecologically endangered and sensitive environmental land as possible.
The matter was referred for assessment under federal laws and conditions imposed at federal and state level. Some of those conditions related to the need for TfNSW to acquire environmental land of equal conservation value to "offset" the ecologically endangered species and sensitive bushland lost to make way for the train maintenance facility.
As an aside other, much more appropriate land had actually been given preference by TfNSW, but the former Wyong Council had other plans for that land so they put forward and pushed for the development to be located at Kangy Angy.
Very little of the offset land has actually been acquired by TfNSW and the timeframe for the acquisition appears to be open-ended. If they do finally acquire land of equal conservation value it doesn't even have to be located on the Central Coast.
Another example of how influence over development has been taken away from the community is the introduction of a State Environmental Planning Policy (SEPP) covering the city centre of Gosford.
Gosford has struggled as a city centre since the area's retail hub was developed at Erina. Shops and whole shopping centres have been left vacant and derelict for decades. It is true that the funding needed to redevelop and revitalise the city centre is substantial but, rather than back the local council it created to govern one of the biggest Local Government Areas in the country, with Gosford as its Capital, the NSW Government introduced a SEPP and basically took control away from local government.
It earmarked specific mega-sites within the CBD, no doubt in close consultation with the owners of those sites including Lederer Group, interests owned by John Singleton and Tony Denny, and gave those sites incredible benefits including no height limits and massive floor space ratios. If all the mega buildings actually get built (and Gosford is a popular speculator's land bank) the city centre would look more like Chatswood or even Hong Kong than an Australian regional hub.
If your fundamental desire as a State Government is to develop for development's sake, then the SEPP for Gosford might appear to be progressive. For many in the existing community it is unwanted and has been accompanied by the taking of two per cent of developer contributions away from the Central Coast Council and in to the coffers of the state government.
There are many other examples of development on the Central Coast that has no thought for the community's character, amenity or for its commitment and love for the existing environment and Aboriginal heritage in this region.
Our Council is once again under administration, this time awaiting the outcome of a public inquiry into the Council's finances with the mildly progressive elected councillors being blamed for accounting practices and operational matters they were given no line of sight over.
This period of Administration is now a year old and it possible the Commissioner of the public inquiry could recommended a protracted period of Administration, maybe through to the 2024 local government elections or beyond.
During the past 12 months an Interim Administration and the current Administrator have sold environmental land, even after promising not to do so, and delegated authority to a new CEO to investigate, without public scrutiny, the development of the Gosford waterfront and potential restructure or sale of the region's $4 billion water business.
Other controversial development, such as a massive housing development on what's known as the Old Farm at Mardi, are back on the agenda.
The region currently has no elected representatives to oversee decisions being made.
WHAT CAN YOU DO ABOUT IT?
Attending the planning forum on December 11 is a good first move. Council meetings are currently being held digitally but you can go online and watch. The business papers are published in the week before. You can register to speak at council meetings (digital or live) and you can keep an eye on the yourvoiceourcoast.com to find out about current consultations.
If you don't live on the Central Coast but you are worried about what is going on in your local community, get involved by finding out about how your own local government works. State Significant Developments are also advertised via a Department of Planning website if you're interested in the bigger picture.