Read Time:
7 Minute, 41 Second
The public consultation period for a plan of management covering over 400 parcels of community land on the Central Coast closes on March 1 and it is worth looking at how land in your local area would be managed under the proposed new plan.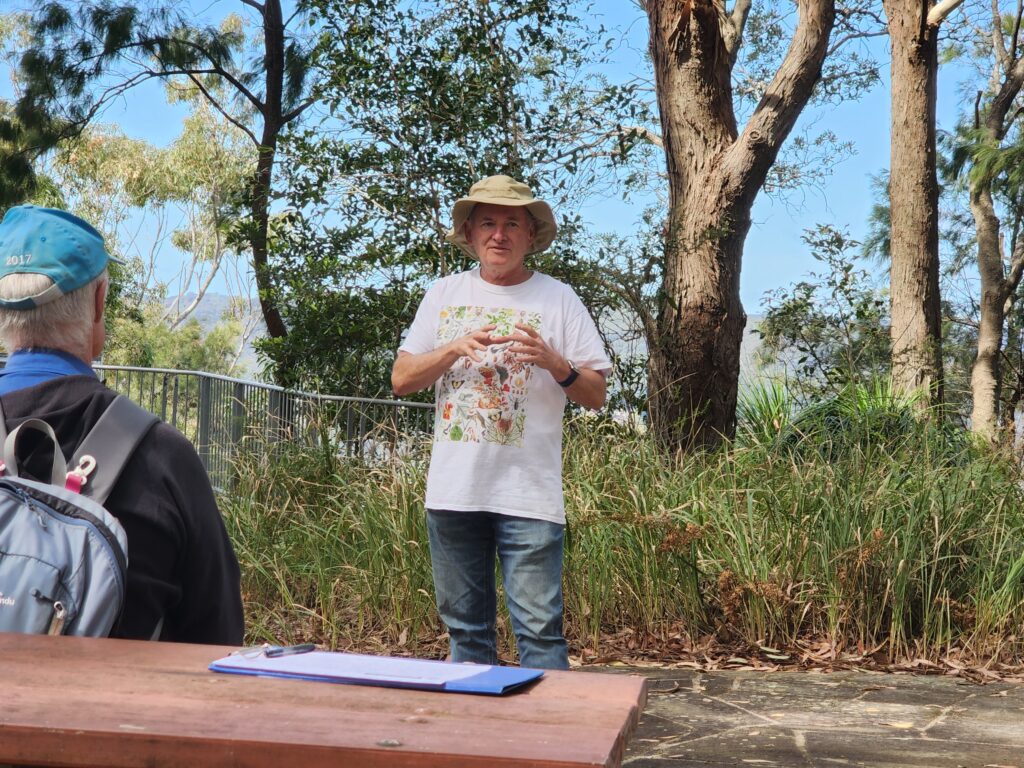 By Jacquelene Pearson
The Point interviewed Central Coast Council CEO David Farmer before Christmas and he told us there was nothing controversial about the exhibition of a plan of management and schedule of over 2000 lots of community land which has taken place over Christmas and New Year and been extended to 1 March.
It was all about housekeeping, Mr Farmer said. Some land hadn't been given a proper classification and other land had been given inappropriate classifications that needed changing. That sounded fair enough. A series of public hearings held across the Central Coast as part of the consultation did turn up some issues with the process and the potential outcomes that not everyone in the community has been happy with.
The basics
Any land owned by or under the control of a local council is called public land. That title includes Crown Land, operational land and community land. Setting aside Crown Land, which is not part of the current consultation, a council must classify public land as operational or community land. Operational land includes council depots. Council can sell operational land if it wishes. Community land is a whole other ball game. It is classified as such because it is deemed to have value to the community.
Community land is legally required to be categorised as one of the following: natural area, sportsground, park or general use. Natural areas are further categorised as bushland, wetland, waterway, foreshore or escarpment.
Community land cannot be sold by a council because of its intrinsic value to the community. Its value is also why the Local Government Act includes rules about how community land is supposed to be managed. The Act gives councils the option of having specific plans of management or generic plans. However, it specifies core objectives for each type of community land and states that a council must demonstrate how it is going to meet those core objectives in its plan(s) of management.
What's not in the exhibited plan
That brings us to the first issue that the Central Coast community is not entirely comfortable with in the current exhibition process. Chair of the Community Environment Network, Gary Chestnut, has pointed out that maps placed on exhibition along with the draft plan of management and schedule of community land, show a very uneven distribution of community land between the former Gosford City Council local government area and the former Wyong Shire Council local government area.
If we assume the maps are accurate, the southern half of the Central Coast LGA has substantially more community land than the northern half. It appears the former Wyong Council categorised most of its public land as operational land – making it much easier to sell.
This could explain how Central Coast Council managed to sell highly valuable environmental land at Doyalson as part of its asset disposal program. It could also explain how the highly-sensitive and ecologically valuable Porters Creek Wetland at Warnervale is classified as operational land.
Chestnut thinks this is a major weakness with the current community land exhibition. CEN has called for Central Coast Council to exhibit a complete schedule of its public land holdings, operational and community, so that the public can have the opportunity to argue for the reclassification of operational land to community land. Chestnut is hopeful that residents will see the importance of making sure important natural areas are classified as community land so they cannot be sold without thorough public consultation.
Faux consultation
Speaking of public consultation, the process has not been as smooth as Central Coast Council may have hoped. The first step in classifying community land for the first time, reclassifying community land or changing a plan of management, should be to consult with any and all Aboriginal groups who may have a stake in the management of that land. It is not clear whether or not Central Coast Council has done so.
Central Coast Council announced it was extending its exhibition period by a week to 1 March when, in January, it was pointed out that the council had only given the public access to existing plans of management for the former Wyong Council area. If you wanted to see a plan from the former Gosford area you were expected to make an information Government Information Public Access application, which could take months.
The Central Coast Australian Conservation Foundation has complained that it does not believe council has conducted required public hearings properly. CEN has agreed that "There were not enough public hearings and the hearings did not go for long enough."
Not enough detail
The council has also been criticised for deciding to exhibit one generic plan of management to cover 400 sites. A comparison of a current plan of management for one small wetland in the neighbouring Hornsby local government area revealed an in-depth plan with specific and measurable performance indicators. The plan for one wetland ran to over 150 pages. The generic plan for over 400 community land sites on the Central Coast totals 142 pages.
According to the CEN submission in response to the plan: "We believe this approach will result in poor outcomes for the community and the local environment. We ask that the council reconsiders this approach. Any site that includes more than one class of community land i.e. general use + park + sportsground or natural area bushland + general use or any other combination, needs to have its own plan of management. We contend that sites that include multiple classes of community land cannot be properly managed without a site-specific plan of management."
The generic plan is also full of generic statements that CEN is concerned will give Central Coast Council leverage to open up community land to more use and development.
"It appears to give Council the authority to "modify" natural bushland, for instance, to be used for sports and this is more likely to be the case if the remnant bushland is already classified as Sportsground," the CEN submission said.
"A plan of management for community land must include specific lists of practical steps that will be taken by council to maintain or improve a site, and such information should be specific to the classification of the land. This requirement would appear to make the decision to have a generic PoM for some 400 sites impractical," it said.
"We contend that the exhibited draft PoM does not meet the requirements of Section 36 of the Local Government Act," CEN argues
"We hold the view that the proposed generic PoM would fail to hold CCC accountable for its future management of specific community land holdings.
"Council must adopt more site-specific PoMs that reflect the importance of some of its land holdings. For instance, Kibble Park, described by the NSW Government Architect as the heart of Gosford City should surely be worthy of its own plan of management. Blackwall Mountain on the Woy Woy Peninsula, COSS lands at Lisarow and Mount Elliot and countless other locations across the Central Coast need their own Plans of Management.
Less protection for natural areas
Not surprisingly, CEN is alarmed by the approach Council has taken in relation to the Natural Areas classification.
The Local Government Act states that, when it comes to natural areas, a council must "conserve biodiversity and maintain ecosystem function" while permitting access to the land in a manner that will "minimise and mitigate any disturbance caused by human intrusion".
"The exhibited PoM gives Council authority to maximise the opening up of Natural Areas for more use and development. In our view the position that Council has taken in this regard is unlawful and illustrates the need for site-specific or category-specific PoMs," the CEN submission contends.
According to the exhibited documents, Central Coast Council intends to open Natural Areas to "an increasing variety of recreational activities".
However, according to CEN, "There is no mention of opening up natural areas to an increasing variety of recreational activities in the legislated Core Objectives for Natural Areas."
It says any plans to increase the variety of recreational activities in a natural area should only be considered as part of the exhibition of a site-specific Plan of Management for that location.
Then there's the schedule
This article has only looked at the generic plan of management on exhibition. The schedule of land is equally as important is it lists sites that have been classified for the first time or that Central Coast Council is attempting to reclassify.
The Community Environment Network is holding a webinar on Wednesday, February 22 at 7pm to explain the plan of management and land schedule to community members. It will include guidance on how to make a submission and how to read the land schedule and maps to check that you agree with how the council intends to classify and manage community land in your area.