Read Time:
3 Minute, 50 Second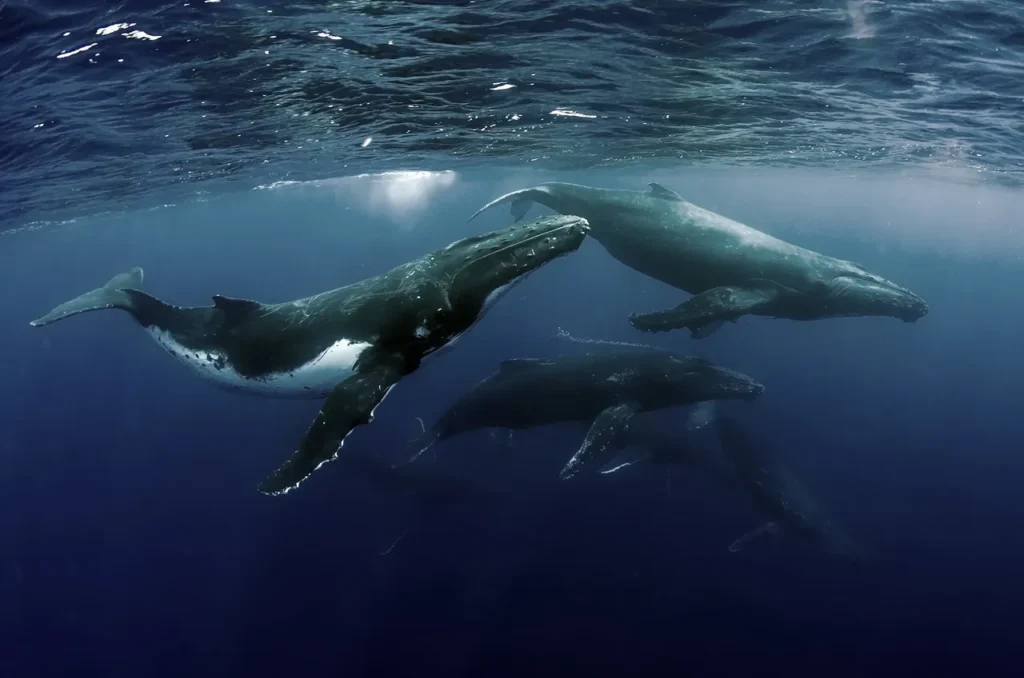 People worldwide celebrate the magnificence and importance of sharks and rays on July 14.
According to the Australian Marine Conservation Society Australia is home to one-quarter of the world's shark and ray species. Half of our 322 species are unique or endemic to Australian waters – that means they're found nowhere else in the world!
Australia is known globally for its shark and ray diversity, we've also got a few record breakers including:
· Whale sharks, the world's largest fish, regularly cruise Ningaloo Reef;
· Mako sharks, the fastest of all sharks, burst at 60km/h throughout our cooler southern waters;
· Little-known Greeneye spurdog has the longest pregnancy of all vertebrates – three years!
Our waters are a great source of pride, we have a deep responsibility to ensure our oceans are healthy for generations to come. Sharks and rays are critical to ocean health, playing important roles as predators and keeping food webs in balance.
Dr. Leonardo Guida, Senior Shark Campaigner, Australian Marine Conservation Society says it is going to be a cracker of a Shark Awareness Day.
Celebrations include a webinar about shark culling
Time: 7.30pm AEST (9.30pm NZ / 7pm SA / 5.30pm WA)
Featuring the cast from Envoy: Shark Cull and special guests, who'll discuss the history of shark culling in Australia, solutions to improve safety and reduce wildlife deaths, and answer any questions you have. Find out more
Did you know that:
· QLD trawlers don't have to record what shark and ray species they catch, and how many are thrown back?
· QLD trawlers do not have any independent monitoring or observers?
· NSW trawl and line fisheries catch and sell critically endangered Whitefin swellsharks for meat?
· If a Sydney skate (or any skate!) is caught in a NSW trawl or line fishery, it isn't recorded because it's not "commercially important"?
Alarmingly, overfishing in Australian waters is threatening our living ocean treasures. Popular table fish are being overfished, the bycatch of threatened species is pushing them closer to extinction, and deepwater corals over 2,000 years old are being trawled away in an instant.
The Australian Government has to ensure that our fisheries meet sustainability guidelines under environmental law. Fisheries failing to meet these guidelines cannot export seafood, and risk fines for failing to protect threatened species.
2021 is the year we can turn Australian fisheries around, save our threatened species, and boost our oceans' health.
Six of Australia's major fisheries, including its largest, are up for review this year and the Australian Marine Conservation Society is encouraging everyone to write to Environment Minister Susan Ley calling upon her to take action.
According to the AMCA, Minister Ley needs to be informed that "Too often fish populations are being overfished, sensitive habitats destroyed by trawling, and protected species like turtles, dugongs, sawfish, and sea lions are being caught as bycatch, driving them closer to extinction."
A decision by Minister Ley to revoke the export license of Queensland's East Coast Finfish Fishery in 2020 resulted in urgently needed reforms of the fishery to lay the foundations for better protection of threatened wildlife in the Great Barrier Reef.
Minister Ley now needs to be encouraged to act to reduce the impact of commercial fishing across all Australian waters.
Throughout 2021 and early 2022, a number of Australia's most damaging fisheries, including its largest, are applying to be accredited as Wildlife Trade Operations. Collectively these fisheries are responsible for the ongoing decline of a range of Australia's most threatened wildlife.
Overhauling and implementing urgently needed conditions across trawl, net, and trap & line fisheries managed by the Commonwealth, Queensland, New South Wales, and Western Australia would improve the health and resilience of tens of thousands of square kilometers of our oceans, spanning approximately two-thirds of Australia's coastline.
AMCS is calling for the public to ask the Minister to carefully consider the accreditation of these fisheries, and urge her to apply the following principles and conditions if you accredit them:
– Strong, time-bound, and measurable conditions that are not weaker than conditions attached to previous WTOs
– Robust harvest strategies, where they do not exist
– Data validation including electronic monitoring that accurately quantifies protected species interactions
– Measures to halt the decline and support the recovery of endangered species, including sharks and rays
– Quantifying and reporting to species level what is caught and discarded
– Actions that deliver on established recovery plans and conservation advice
Improving the environmental performance in these fisheries would be a game-changer to Australia's ocean wildlife, according to AMCS.