Read Time:
2 Minute, 3 Second
The Pearl Beach Art Trail took a twist this Easter long weekend when 14 local artists, ceramicists and jewelry-makers exhibited their creations in the Arboretum.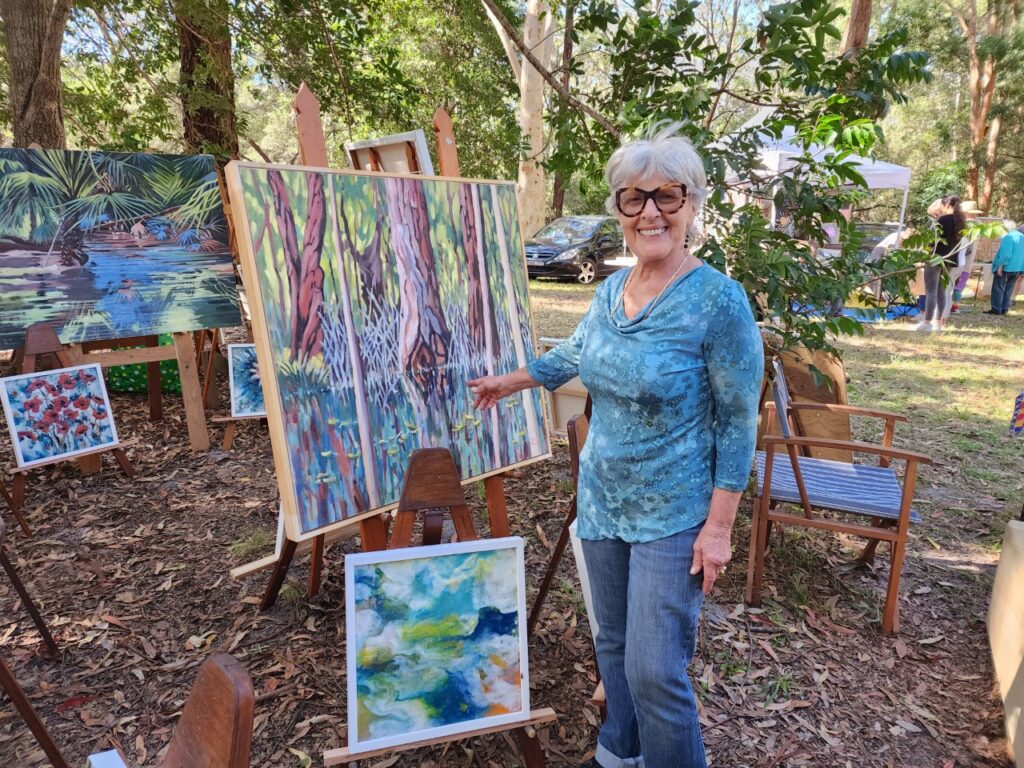 By Jacquelene Pearson
The weather was cooperative and the Pearl Beach Arboretum provided a divine backdrop for the 2023 Easter edition of the Pearl Beach Art Trail.
In recent years local artisans have joined the Art Trail by exhibiting their works at their own home studios. Visitors picked up a map and wandered from one studio to the next.
This year most of the artists decided to try something new by setting up shop in the Pearl Beach Arboretum.
Phillip Rich, Vice President of the Arboretum and one of the organisers of this year's Art Trail, said the day had been a "raging success as a community event".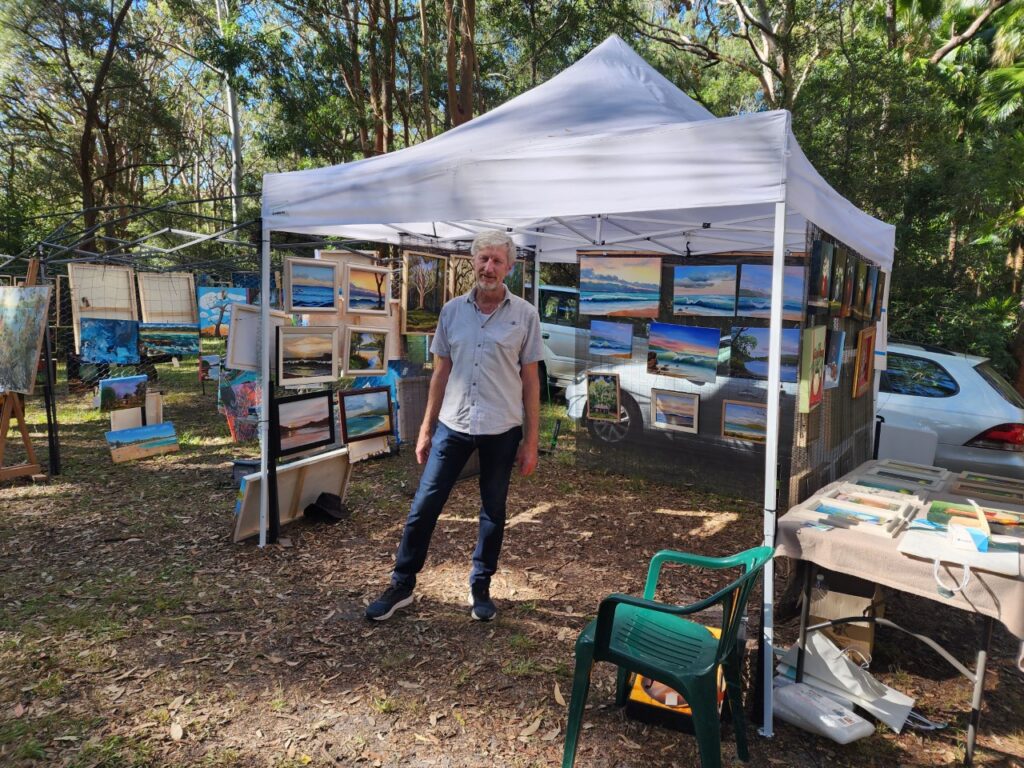 Mr Rich said there hadn't been an official discussion as to whether the next Art Trail, scheduled for October, would take place in the Arboretum, but he was happy with the Easter event.
The Point spoke to several of the artists exhibiting in the Arboretum and they were supportive of the new venue.
Painter Tez Dower said he had been participating in the Art Trail for three years and, this year, decided to live stream the whole day via his YouTube channel.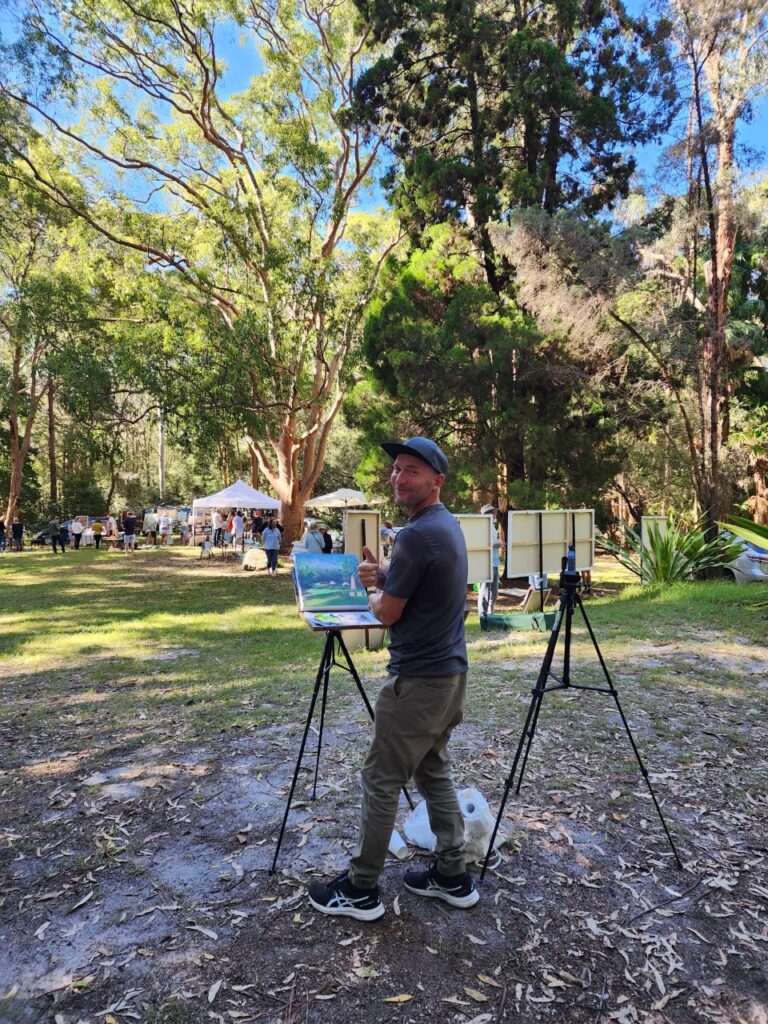 The self-taught artist said he had been painting for 20 years including 16 in a Sydney studio and the past four with a focus, since moving to the Central Coast, en plein air or painting outdoors.
Dower said he had sold six paintings during the Art Trail at the Arboretum and was delighted with that result.
Ceramicist Jo Jo Fuller said having the artists gathered in the one venue gave them a chance to see each other's work and it was an aspect of the day she enjoyed.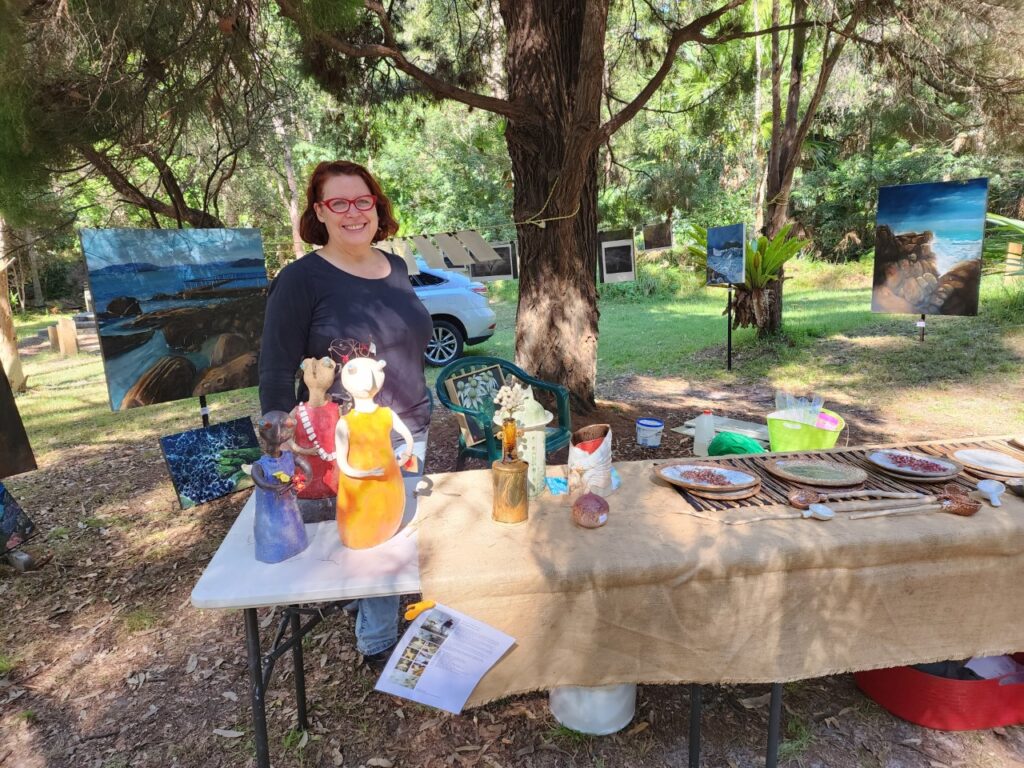 Well-known Pearl Beach artist Marijke Greenway was also positive about the move to use the Arboretum as the venue for the Art Trail.
She and Pim Sarti were both celebrating receiving prizes for their art at this year's Royal Easter Show.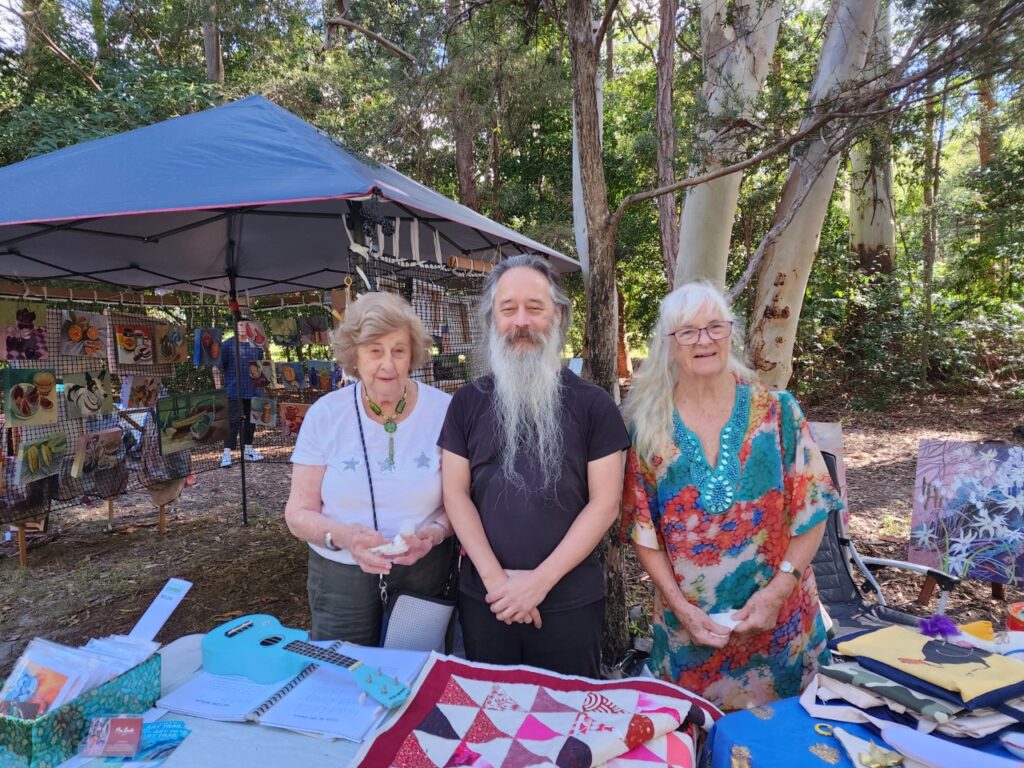 The book fair in the Pearl Beach Community Hall, held concurrently with the Art Trail on Easter Saturday, was also a resounding success.