Read Time:
1 Minute, 39 Second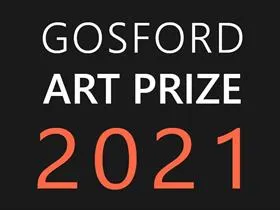 Artists from across Australia are invited to submit works for the Central Coast's premier art awards – the Gosford Art Prize – with entries now open.
A recorded breaking 900 artists competed for the $25,000 prize pool in 2020 and even more artists are expected to submit works this year.
Central Coast Council Director Community and Recreation Services, Julie Vaughan said the Gosford Art Prize is a cultural highlight for the region.
"The awards attract more and more local artists each year and it is also exciting to see increasing participation from artists across NSW and indeed interstate," Ms Vaughan said.
"Our region is a growing artistic hub and we encourage artists from near and far to submit up to two works.
"The Gosford Art Prize culminates in an exhibition of finalists' works at Gosford Regional Gallery – a must see experience that attracts over 12,000 people, with 40 percent of those being visitors to the Coast."
Council Administrator, Rik Hart said the quality and breadth of works featured in the Gosford Art Prize have made the awards a Central Coast institution.
"Art is more important than ever and Council is thrilled to offer an art prize and exhibition that delivers for the Coast both culturally and economically," Mr Hart said.
"Last year's entries were truly outstanding and we can't wait to see what our creative communities have in stall for us for 2021."
Artists who submit works can compete across the following categories:
First Prize – $15,000
Second Prize – $5,000
Aboriginal Artist Prize – $2,500
Gosford Ceramics Prize – $2,000
Highly Commended – $1,000 (two prizes)
Viewer's Choice Award – $500
Artworks for the Gosford Art Prize for 2021 need to be submitted online. Entries are now open and close on 22 August 2021. The Gosford Art Prize Exhibition will be at the Gosford Regional Gallery from 25 September to 28 November 2021.
For details on the Prize, the entry process and submission of works go to judgify.me/gosfordartprize2021